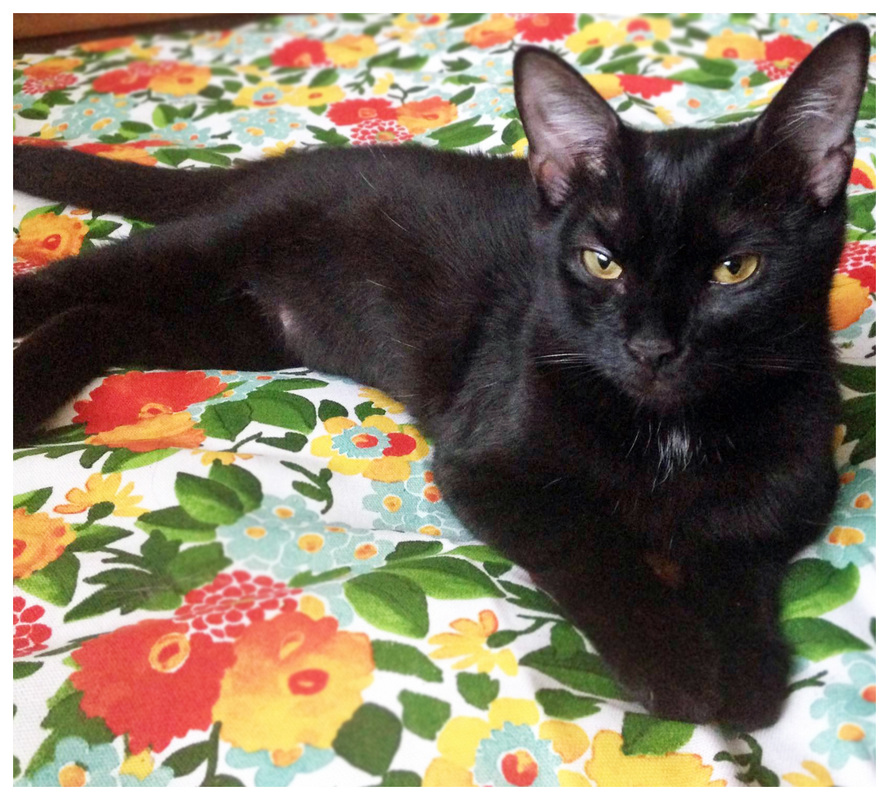 Babette is now about seven months old, so her growth has largely plateaued as she moves closer to the world of adult catness. Right now, she's a trim, small cat, one who possesses boundless energy. Most of her mornings she spends running at top speed from one end of the house to the other. She likes lurking around doorways or stairs to catch the other cats (or me) unawares with the quick tap of a paw.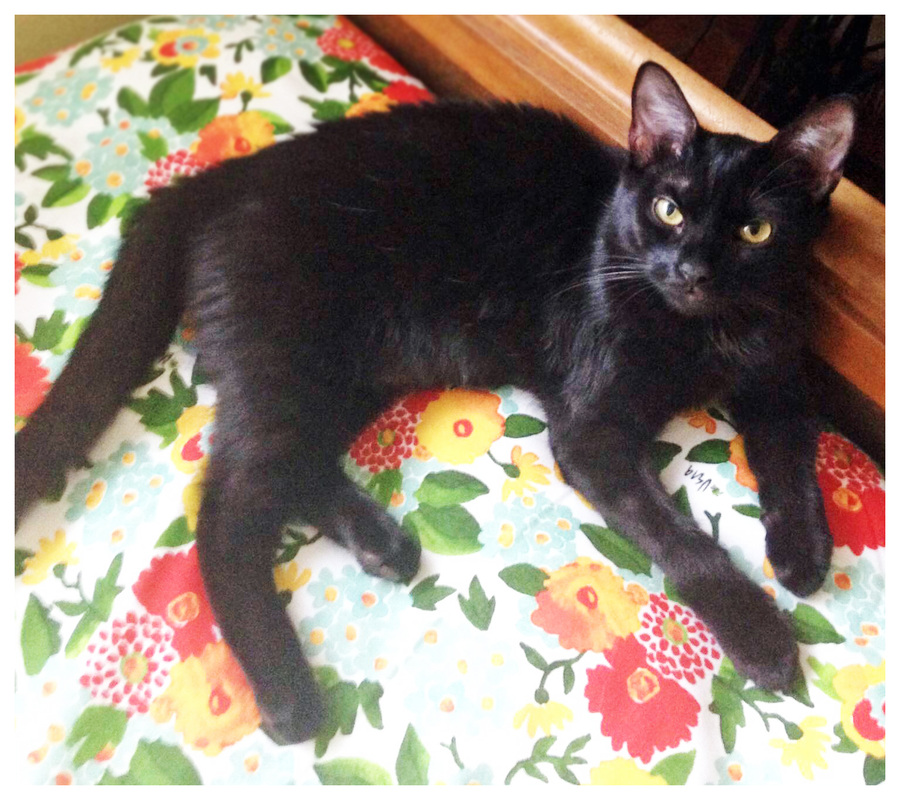 Babette also continues to explore and push at the boundaries of her status in the household relative to the other cats. While she is great buddies with Nico and they like to chase and play and snuggle together, neither of the older cats, ten-year-olds Grendel and Shez, are interested in interacting with her. A few days ago, she stood to one side as Grendel walked onto the screened patio. Just as Grendel's front half had passed through the narrow doors, Babette smacked her hind end. Sadly for Grendel, but fortunately for Babette, the patio doors were cracked too narrowly for Grendel to turn around and retaliate.

Shez, too, has come under Babette's increased scrutiny. When they happen to be on a bed at the same time, Babette bellies low, stalks Shez (who is usually dozing), then springs on her. She usually gets in a swat or two before Shez howls herself awake and tries to swat back—but by then, Babette has run away to work off her excess energy by tumbling with Nico.

In other news, Babette has spent the past few days practicing her tail-chasing skills, a new game for her. She diversifies that activity by running around with toys in her mouth, running around without toys in her mouth, tussling with Nico, and trying to surprise Grendel and Shez yet again.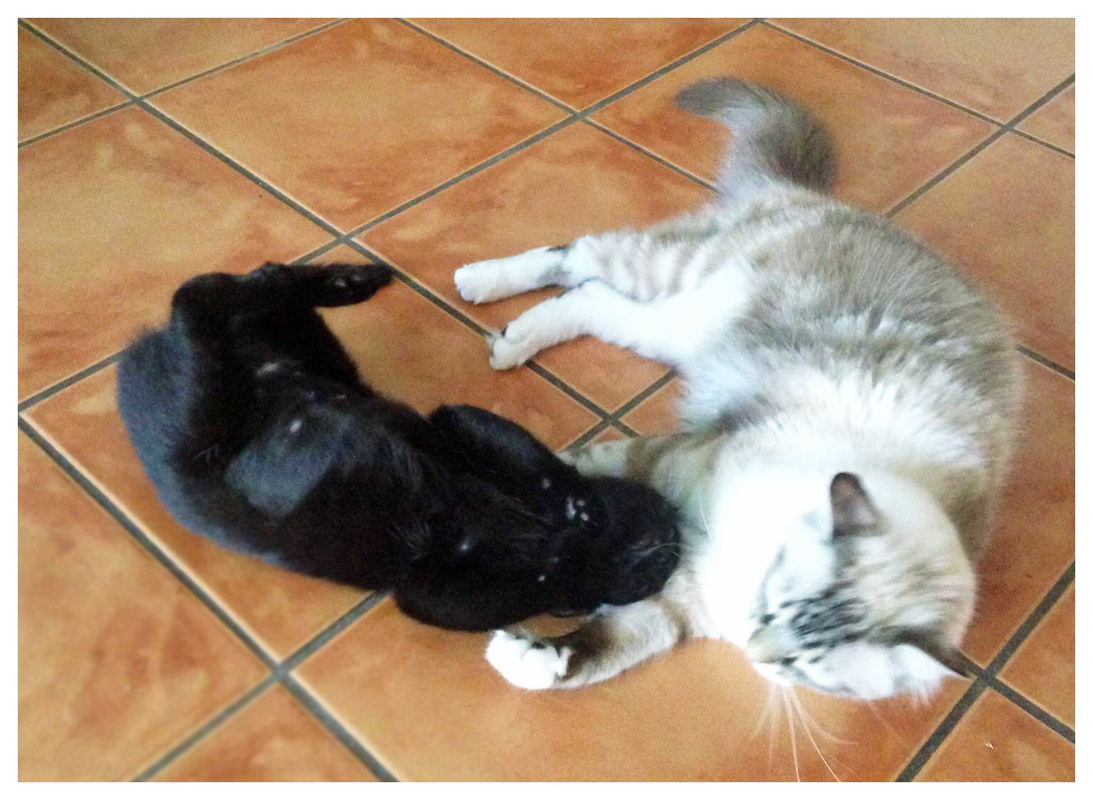 Sidenote: This is obviously exhausting work!