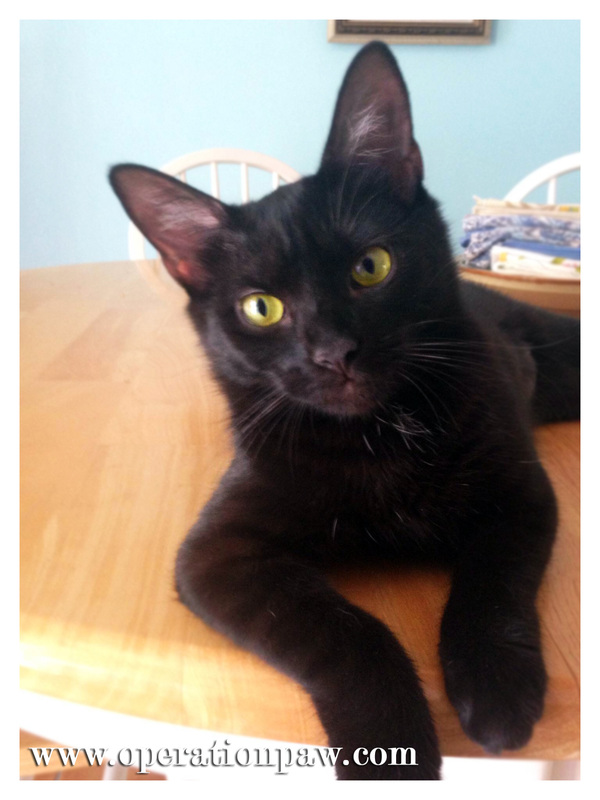 This week, I've begun working to help Babette attain better manners. Babette is not interested in this project; she believes her manners are sufficient and appropriate. I, on the other hand, disagree. In an ideal world, cats in my household do not climb on surfaces where people put food. Babette thinks that these surfaces—like the kitchen table, the dining table, and the coffee table—are perfectly positioned vantage points, and why would she wish to stop using any of them?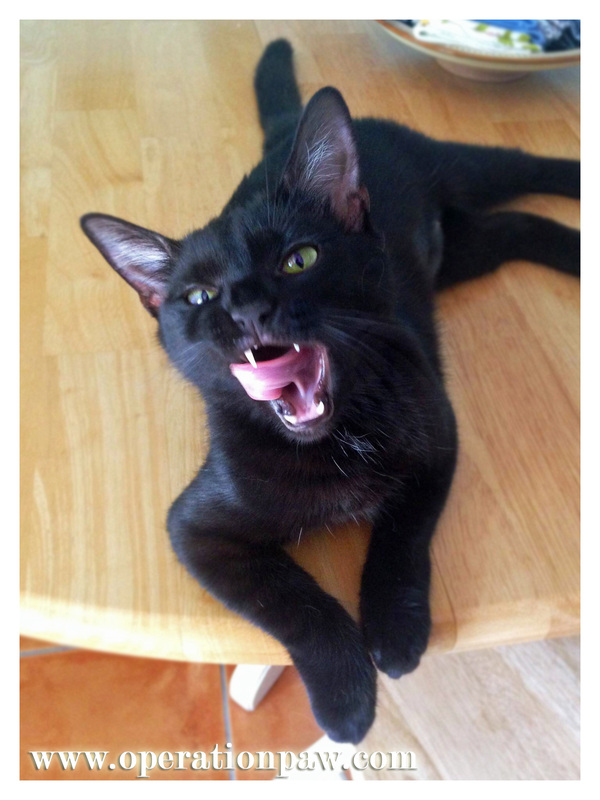 Thus we have been working on learning "down." I tend to set these rules aside when a kitten is small, but as they get older, I start trying to work on teaching "down" plus a few other terms, like "back up" (handy at doors and closets). My training, however, is very desultory; I don't use a clicker, or treats, or anything. Instead, this week, if Babette has climbed on the kitchen table, I pull away a chair and then nudge-and-lift her onto it, saying "down." Then I nudge-and-lift her to the floor, repeating the command. My idea is that, eventually, Babette will learn that "down" means "get off whatever interesting object you're standing on," and she will listen to me when I say it. (Most of the time, which is the best one can hope for with cats, I think.)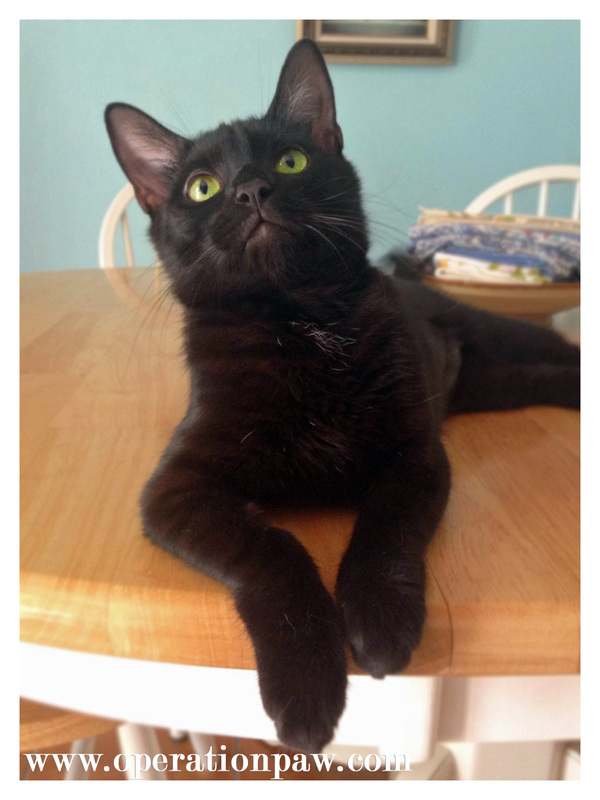 So far, I have told Babette "down," and have been ignored. I have told her "down," and she has sprawled insolently on top of the table, then had the gall to look really cute. I have told her "down," and lifted her from tabletop to chair, and then told her "down" again, only to have her jump back up onto the tabletop.
Wish us luck! What do you do when trying to teach a cat household manners?