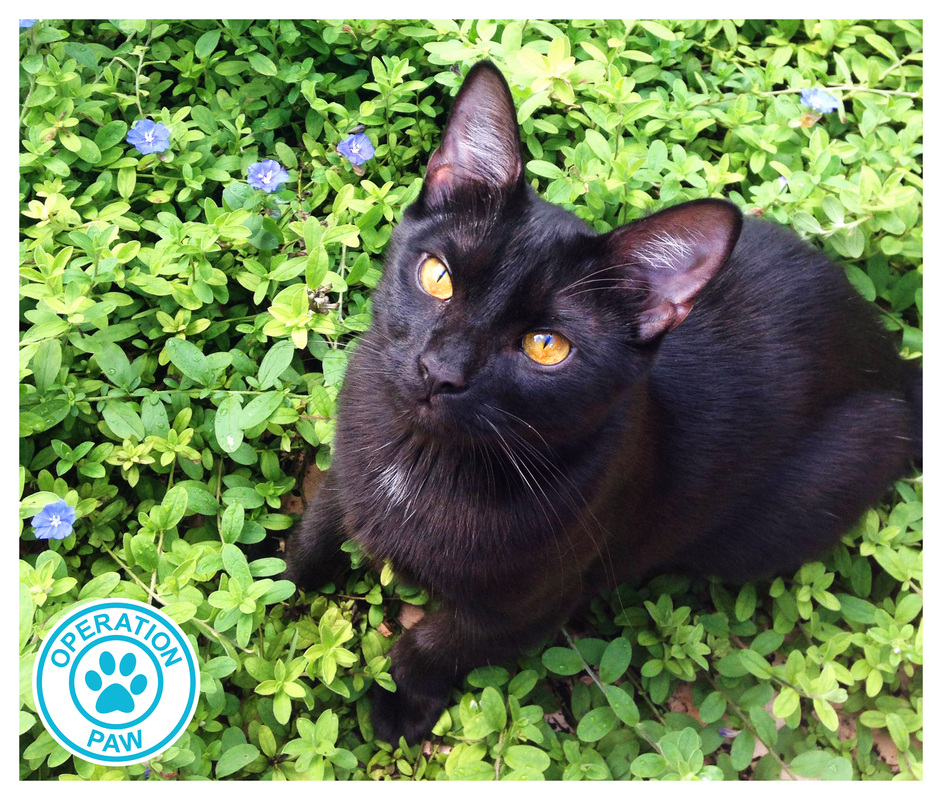 Babette is now beginning her eight month of life, and I've been surprised by her developments in the past few weeks. I'd figured that after her spaying I would get to enjoy her calming down a bit, growing a tad more docile as she left the high-energy portion of kittenhood behind.

I was wrong.

Babette dedicates a huge amount of time each day to running: upstairs to downstairs, chasing Nico, being chased by Nico, pouncing on toys and batting them around to chase some more, and running full-tilt the length of the house from kitchen to living room.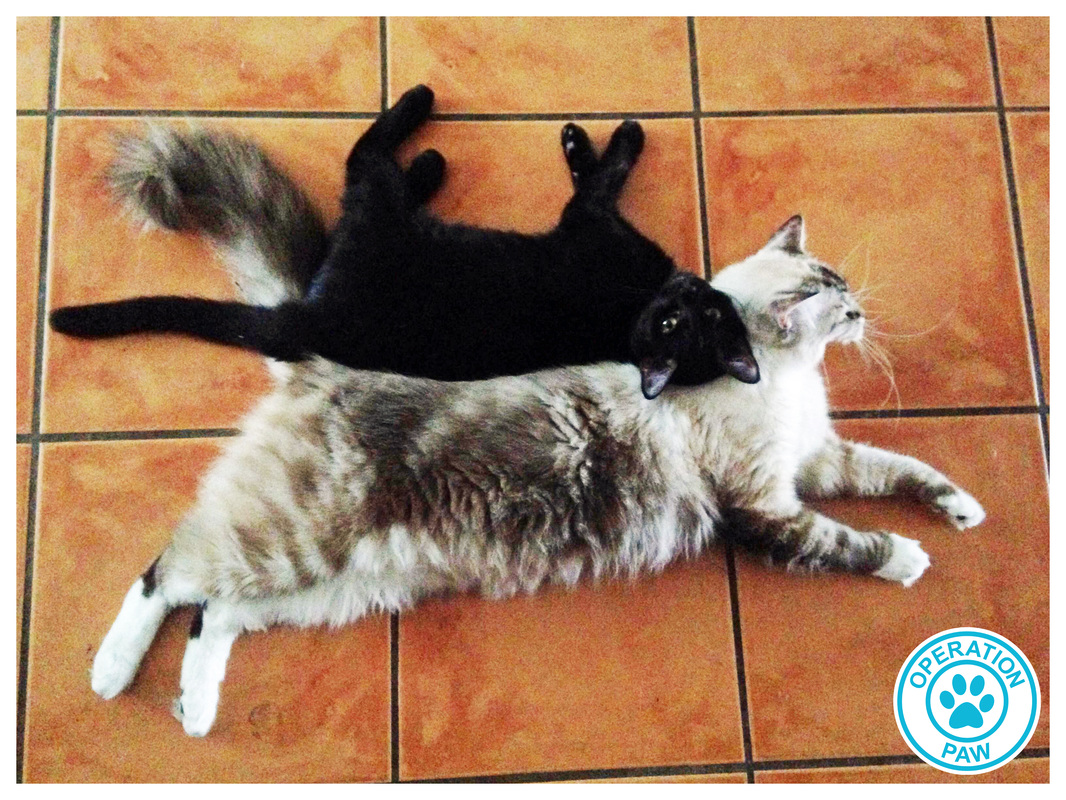 Watching her run has been both funny and startling to watch ever since I began fostering her. First, it was because her rickets left her with an unsteady gait and weakened muscles, so she often toppled over. Now, it's because Babette likes to stop abruptly. The thing is that, although Babette seems to be settling into a small-sized cat—her growth probably stunted by rickets—she's built a bit like a tank. She has a tiny little turret-head and a stocky, solid torso (and a round belly that is *so hard* not to poke when she shows it off). So when she stops, she does so with gusto and the sudden arrest of enthusiastic momentum. She also likes assistance helping herself stop—for example, the assistance of furniture or Nico, whichever she decides is more interesting for halting her barreling dash. One favorite method of slowing herself down involves crashing into the vertical blinds and rolling into the glass doors.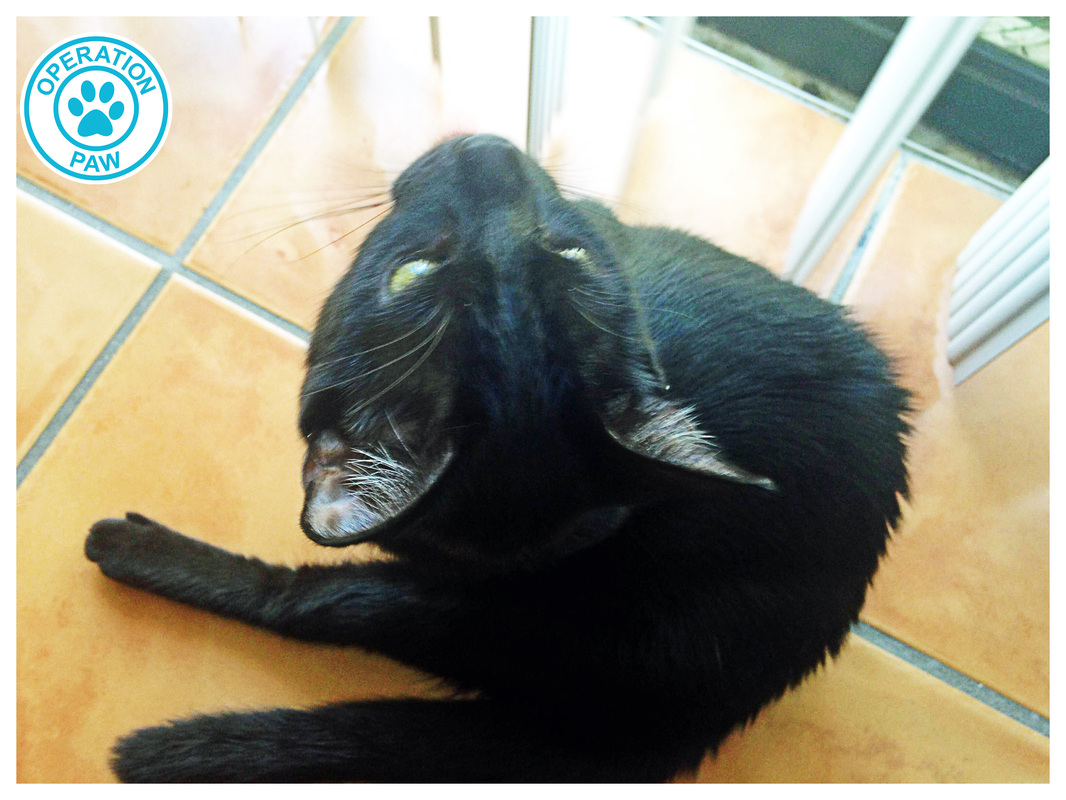 Perhaps I'm reading on the couch, my back to the living room patio doors, and Babette high-tails it past me. Before I can even look up, there's a clatter of blinds and a thump against glass. Then more clattering and thumping as she rolls herself over and leaps up the glass doors to try catching the lizard on the other side. And clattering again as she brushes through the blinds and dashes off again.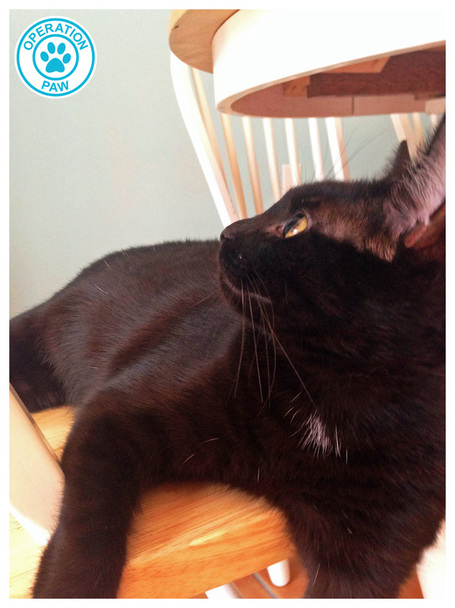 Or perhaps I'm in the kitchen, and she thumps rapidly down the stairs and runs into the room. If the patio doors are open, she might streak past me to dart outside (it's a walled-and-screened patio; a bit like a cat aviary, these days). If the patio doors are closed and the blinds drawn, there's more clattering. Or there's the ticky-tack of claws grappling with the rug in front of the patio doors, which usually results in its being flipped over into an impromptu obstacle course for playing hide-and-seek with a mouse toy.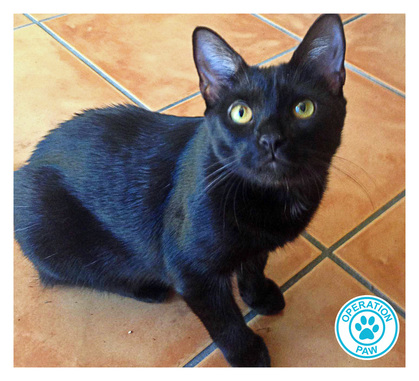 I wish I had the patience and dedication necessary to train cats, because I think Babette would be great for agility courses. Either that, or she would destroy them as she thumped into one obstacle after another.