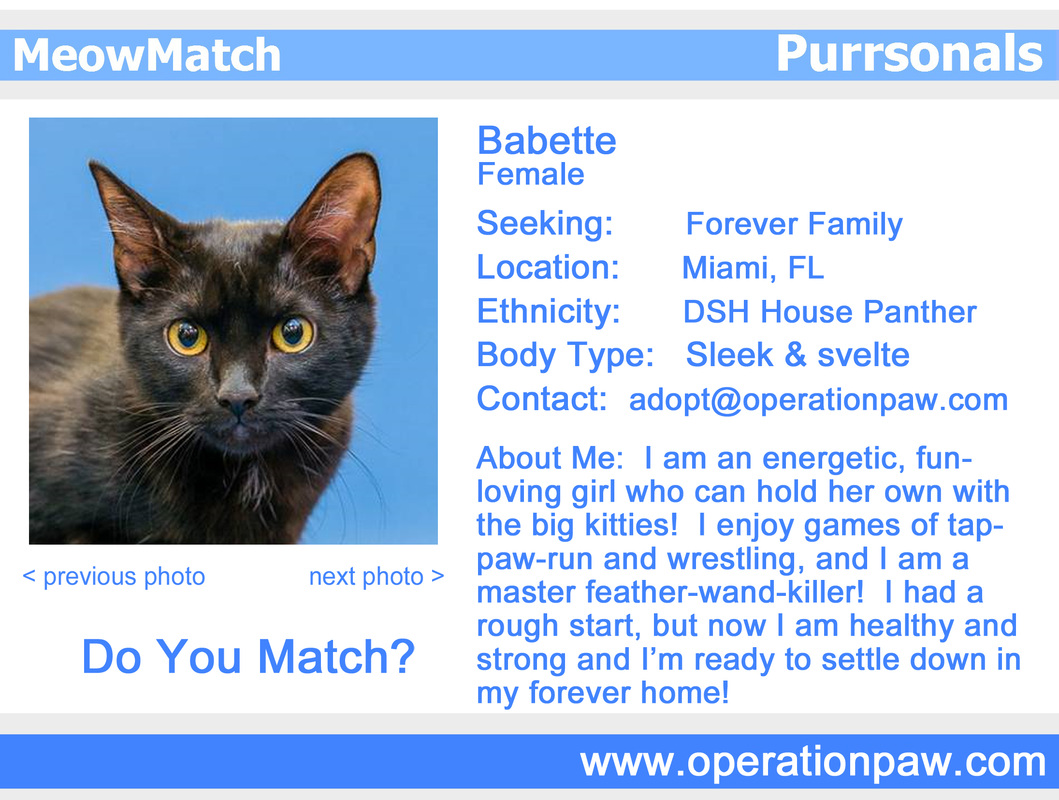 It has been four months since I was first asked to foster Babette, and I'm both sad and excited that she is getting ready to enter the next stage of her life, and find her forever home!

Her first four months must have been pretty miserable for her. By the time Operation Paw took her in, she was so sick with rickets she couldn't stand, abandoned in box soaked with urine she couldn't move away from, hungry, scared, and friendless.

These days, she's turned into a plump, rambunctious girl. She likes having the line of her throat gently scratched, and will collapse onto her belly if I get the angle just right. When she's had enough petting, she pushes my hand away with firm paws and chitters a little complaint. Sometimes the tiny growls she makes when she's tired of my attempts to pet her are so funny that I have to give her a couple extra strokes anyway.

She runs up to greet me when I get home, nudges her muzzle against my finger with an affectionate push, and cuddles up against my side or my feet in bed at night. She runs and tumbles and plays all over the house with Nico and her favorite toys. This week, I tossed a paper grocery bag down for her, and she pushed it all over the living room, darting in and out of it and pouncing atop it. She is such a special cat, full of life, and full with her own quirky personality.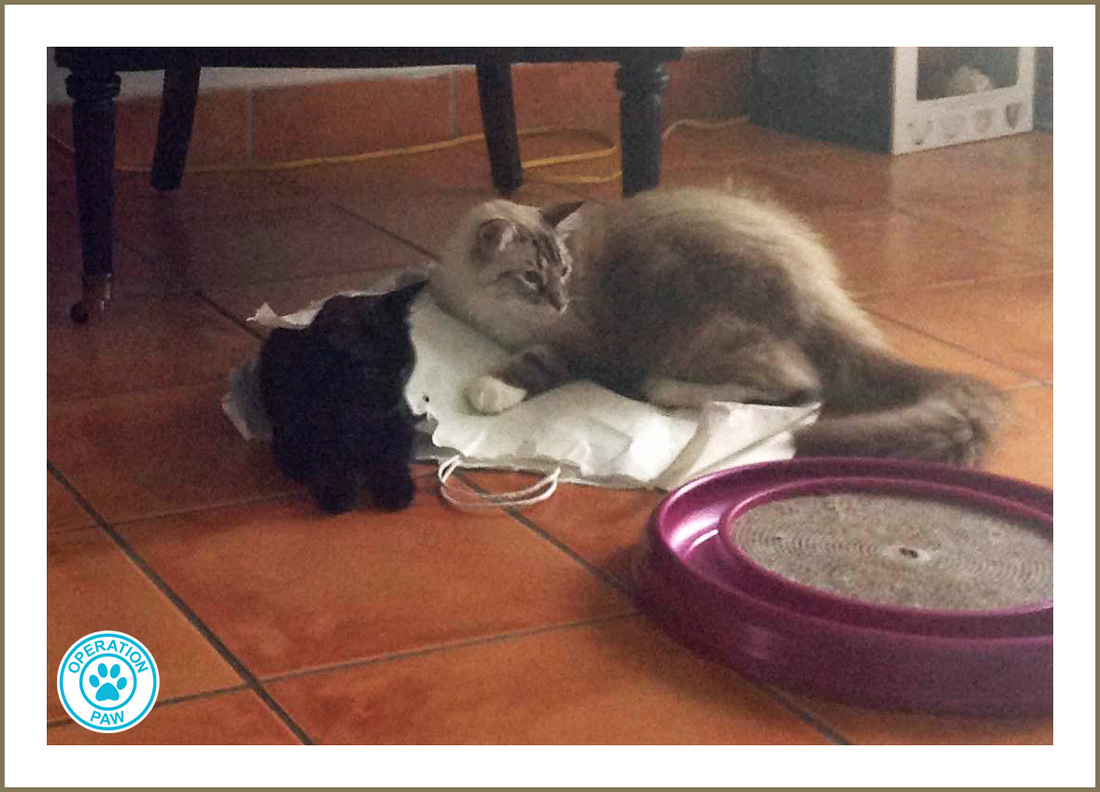 My recommendations would be that Babette goes to a person or family who have either owned cats before, or are very easy-going--and don't have young children. Babette won't be tolerant of their mishandling her. She needs people who are willing to back off when she signals that she's had enough, but aren't so new to cats that her back-off signals scare them.

She would probably do very well if placed with a second young cat as a playmate, and my guess is that she'd mesh better with a young male than a female. Dogs I can't predict; I just don't have experience there. My guess is that she'd figure out how to get along with a calm dog, like a retriever or lab, but that's just a guess.
If Babette is the kitty for you, contact us!

adopt@operationpaw.com