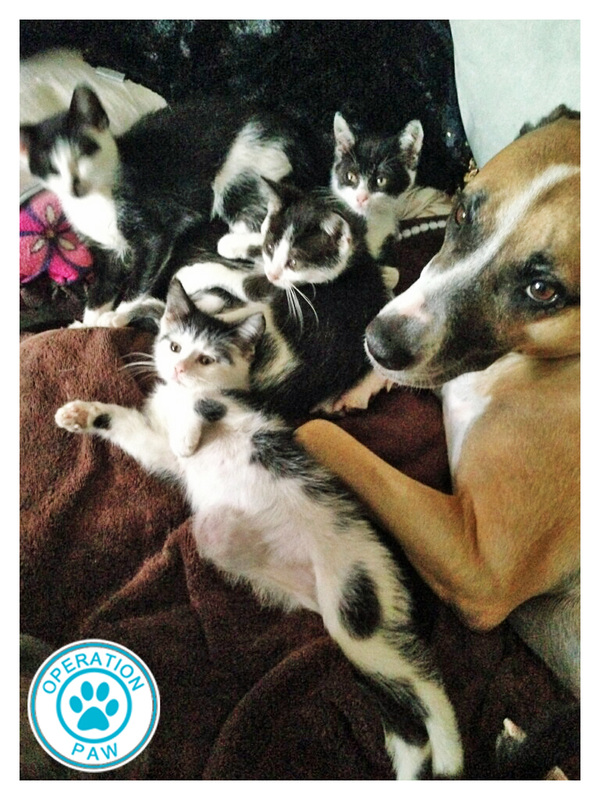 This was taken several days before Harriet's emergency surgery--you can see how large the hernia had become.
Day two post-op and Harriet is doing very well!

Her Foster Mom reports that she is active and playful and has not been bothering her large incision at all--a blessing when it comes to avoiding infection and irritation. She has made friends with her new doggie friend, Leia, and the two have quickly become inseparable.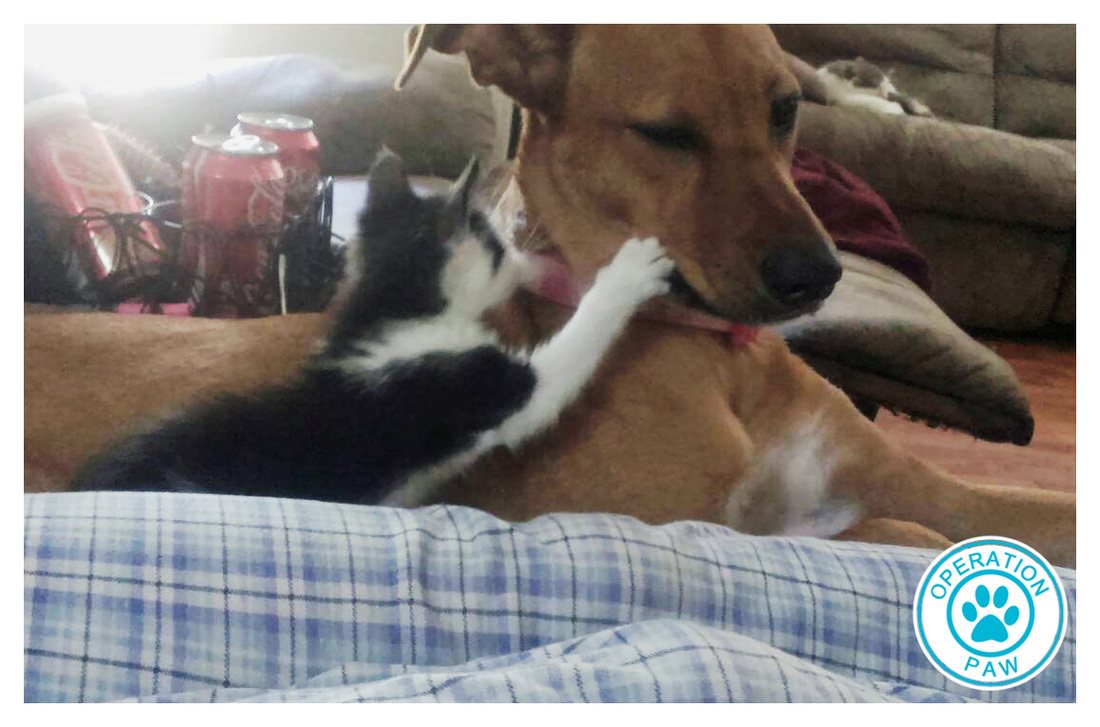 Little Harriet is playful and social and loves to get out with the other foster kitties to play and romp. Her Foster Mom is monitoring her closely to make sure she doesn't strain her abdomen, and she is enjoying their time together. This little girl is a real love bug, and she loves to snuggle with humans as well as fur siblings!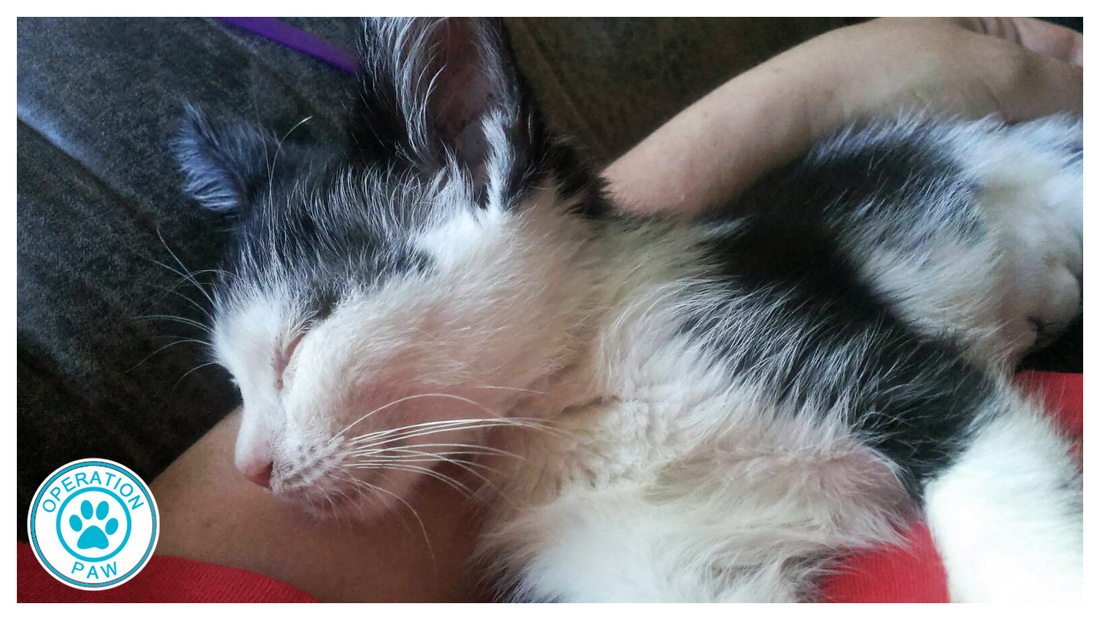 We had a little scare yesterday--Harriet's body temperature dropped and she had to be warmed with an external heat source and monitored closely, but we are happy to report that she is stable and doing very well today. Her Foster Mom stayed up with her most of the night, feeding her recovery wet food every four hours to maintain her body weight, which had dropped after the surgery.

Overall, we are very happy with Harriet's progress and are grateful to her wonderful foster family for being so diligent in their care of our special little girl!