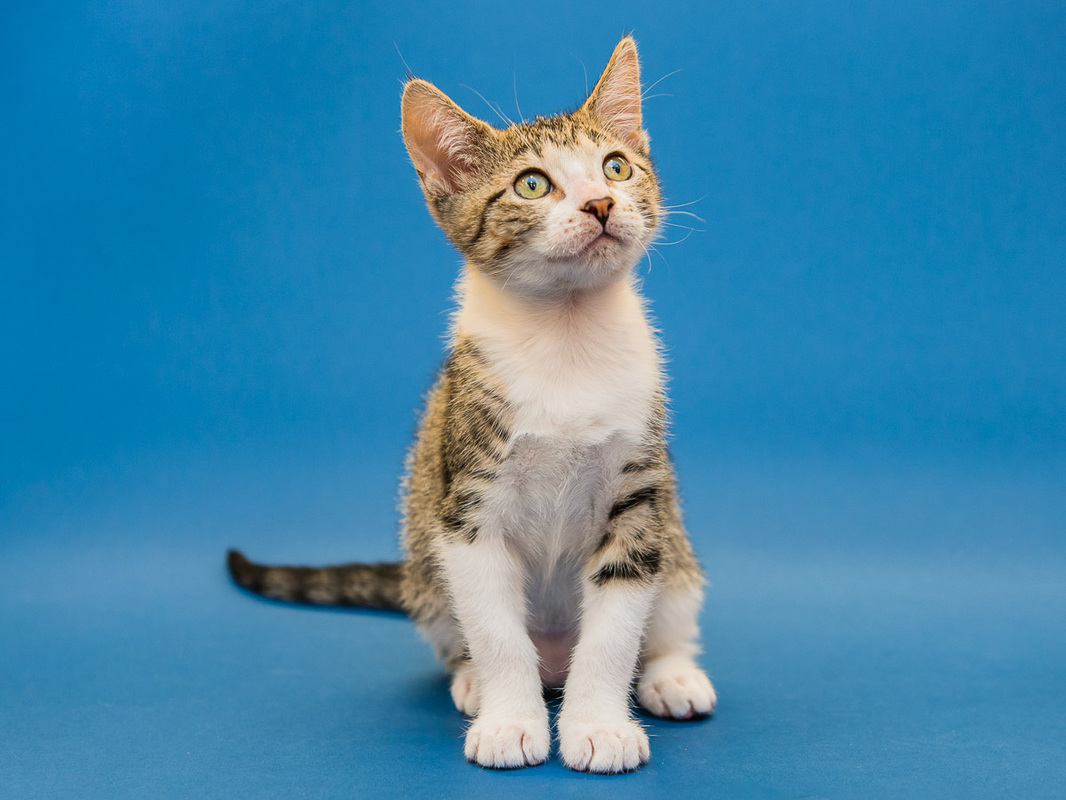 Little Misty is one lucky girl--a kind man found her all by herself at three weeks of age and took her away from a busy mechanic shop to safety, realizing she needed immediate help if she was going to survive. Her tiny teeth were just pushing through her gums, but she needed to be bottle-fed for at least another week in order to thrive and make the transition to solid food.

It was Misty's lucky day, because she ended up in the care of one of our amazing Foster Moms who specializes in raising bottle babies! Her Foster Mom has worked with her, transitioned her to solid food, and introduced her to another rescue kitty around her own age so she would acquire good kitty social skills.
Our little munchkin has become a truly lovely little girl and she has been spayed, vaccinated, and is looking for her forever home! She is 10 weeks old and will be a wonderful addition to any household.

If you think that may be with you, contact us at adopt@operationpaw.com for further details. Her adoption fee is $75.