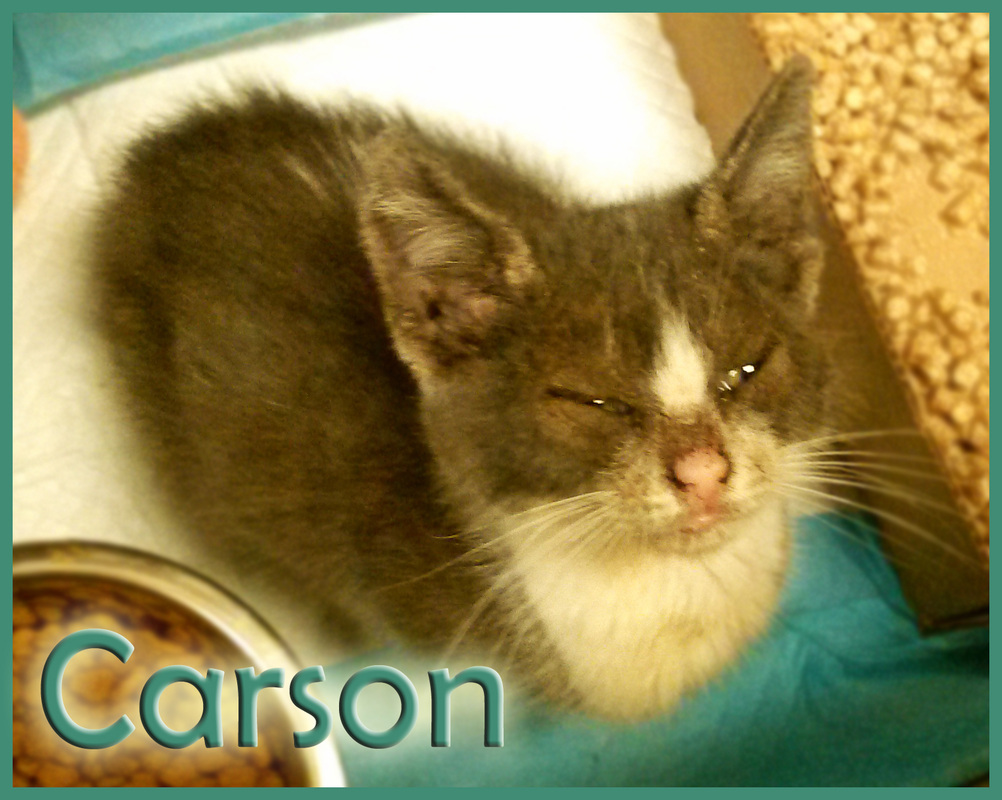 When will there be no more 'throw-away kitties'?

When will it be widely accepted that all life has value, and that the first instinct should be to help, not to ignore, walk away, or worse... throw away?

This kitten was found taped in a tiny box with a few token holes punched in the side. Left with no food or water, baking in the hot sun of an open parking lot on a Miami summer day. The sea of asphalt around him must have heated the box to an unimaginable level as he crouched inside, unable to even stand up in his tiny prison.

Waiting... hoping for rescue.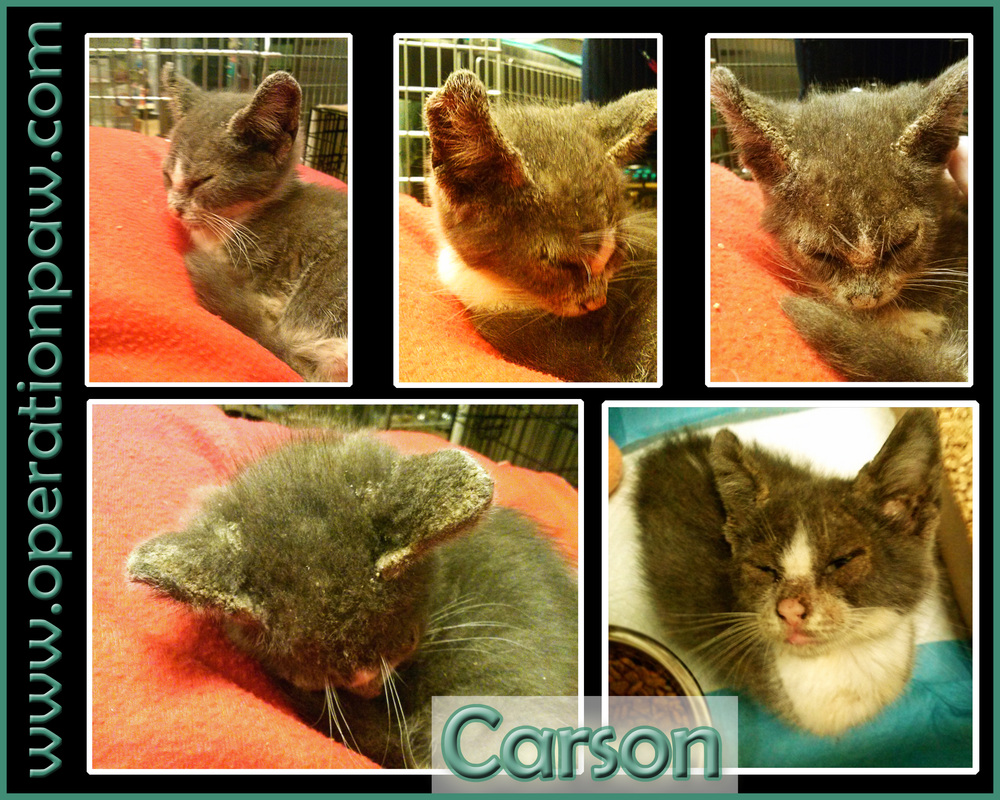 He was brought to us in this condition--covered in crusty mange and his own filth, unable to fully open his eyes due to the severe skin condition. For the same reason, he cannot eat solid food because he is unable to fully open his mouth. To touch him, his skin feels stony and solid--thick crusts cover his body, creating a horrific armor. If left untreated for much longer, he would not have survived. His eyes would have crusted shut permanently, he would have been unable to open his mouth normally, and he would have succumbed to infection and starvation.

Luckily, he ended up with us.

We named him Carson. (For those of you who remember the tv show 'Queer Eye for the Straight Guy', you may be familiar with Carson Kressley--we named him Carson in the hope that he will have a dramatic transformation to perfect health, just like the transformations on the program!)

Our medical officer is working with him daily, syringe-feeding him special high-calorie wet food mixed with probiotics and vitamins. He is being treated for the mange and the secondary infections in his skin. Carson is not a pretty sight, but we are trying to make him as comfortable as possible while his body battles its way back to health. He is held and cuddled daily, and we look forward to the day when we can stroke and pet him without gloves.

We hope he will fully recover in time--he is an affectionate little fellow and he is going to be a gorgeous kitty--we can't wait to see his eyes fully open, to be able to tell what color they are. To see him clean and beautiful, healthy and whole.

It's going to be a long road, and will involve a lot of time and care, but it is certainly worth the effort.

Because NO kitty is a throw-away kitty!

Carson's story is one of thousands like it--these are the ongoing, behind-the-scenes cases that we work for on a daily basis. Sometimes you only see the end result, but these kitties are a daily part of our rescue work.

If you would like to donate toward the care and medical treatment of Carson, and many others like him, please click on the donate button--no amount is too small, and we are grateful for each and every person who opens their hearts to help us in our cause!