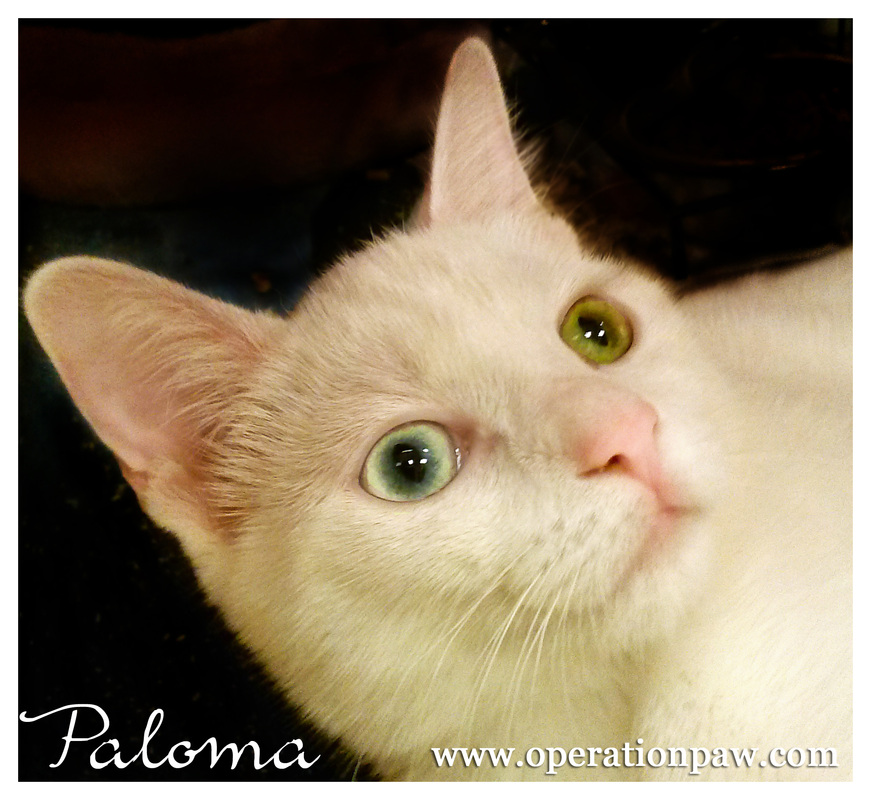 It's been a week since I was abandoned...
I only know that because I hear the rescue ladies talking about it. They keep saying 'how far' I've come... but how do they know? They don't know where my home used to be. I don't even know. If I did, I would get out of here and try to get back there.

But I guess that's not an option now. My guardian didn't want me any more and left me behind here, in this big place that smells like dogs and humans.

For the first day I fought hard. The humans were wary--they tried everything to calm me down and get food into my cage, but I spat and hissed, striking out at them in fear. I had to get out--to escape from the carrier and make my way home. My guardian was waiting for me! I would be missed!

And then I came to realize something important... I was left here on purpose. It wasn't an accident.

The rescue humans made me a comfy little kitty cave so that I could 'calm down' and adjust. I admit, I was pretty hard on them for the first few days. I was really confused and didn't know if I could trust them. After all, if my guardian would dump me here and never look back, why would complete strangers care for me?

Well, these strangers were nice--they approached me carefully and quietly. They sat with me, showing me the side of their bodies so I wouldn't feel threatened by facing them front-on. They spoke softly to me and told me that everything was going to be okay. They tentatively put their fingers through the cage bars and stroked my fur. A pretty big show of trust considering my previous behavior. I could have taken their fingers clean off a few days before!
A few days ago I came to a decision: I will make the best of this.

I am trying to be agreeable and cuddly, and I have stopped snarling and striking. At times I have to remember that these humans will not hurt me... but sometimes I still react to their hands before I can stop myself. I'm working on that. They think something in my past may be the reason for my fear of hands, and they're building my trust.

I've been perfecting my 'cute and cuddly' pose--I think it's working. The humans exclaim in delight every time I do it...

It is kind of nice to be petted and loved, and the ladies bring me this really yummy wet food every day and pet me while I am eating it. I am ignoring the fact that they dose it with a
calming liquid
and I choose to enjoy the delicious flavors. Today was
Chicken Florentine
... yummy.
I have been informed that my name is now Paloma. Apparently a group of supporters held a vote and it was the most popular name. They tell me that it means 'dove' and I am now their little white dove, slowly transitioning to peace.

Sidenote: Little do the humans know that my true name is 'Janexia, Stalker of the Red Dot', but I will allow them this liberty. They are, after all, being very kind to me.

So, here I am. A charge of Operation PAW.

My name is Paloma, and I am a survivor.


| | |
| --- | --- |
| | Our animal welfare organization is completely volunteer-based and volunteer-run, and as such we rely solely on public donations to continue our work. We receive no government or state funding. If you would like to help in the care of our rescue kitties, please click on the link below. No amount is too small, and you are helping to save lives! We are very grateful for the support! |