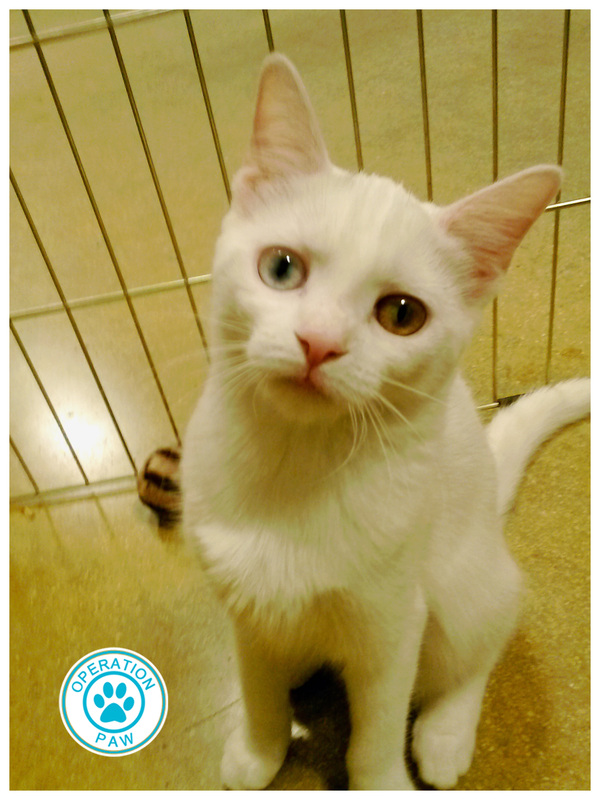 I believe a re-introduction is in order.

My name is Snow, but you may remember me as 'White Cat' or 'Paloma'. I'm the kitty who was abandoned inside a busy store, terrified and frantic.

The nice people at Operation PAW took me in and cared for me, even when I was a hissy, growly, furious ball of white fluff. They put up with my mood swings, my scratching, my over-stimulated bites... they were very good to me.

Don't get me wrong, I was grateful to have a place to call my own, even if it was a cage. Mealtimes were regular and I got lots of attention. They slowly taught me that I could trust them, that petting is nice, and that nobody there meant me any harm.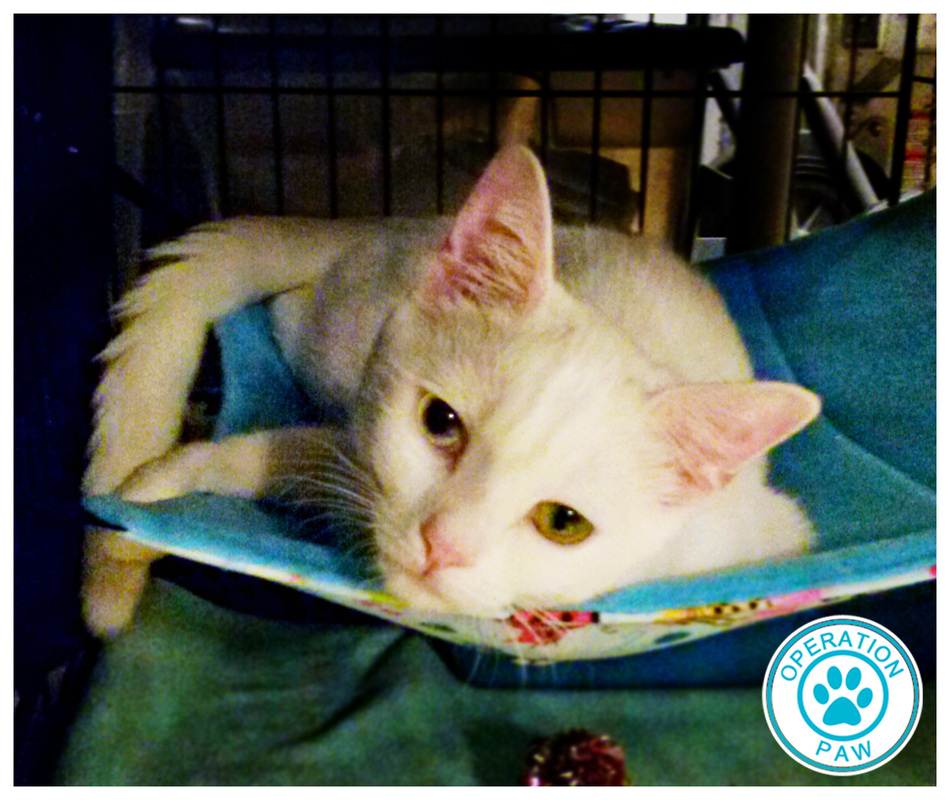 One of the rescue ladies made me a pretty hammock for my condo and I loved to lounge in it, watching the world go by. I really enjoyed my little crinkle ball, and the feather wand was my absolute favorite toy. A lot of nice people came by and worked with me every day--they called it 'socialization' but I know the truth--they loved play time as much as I did. Who doesn't get excited about feathers and sparkly balls?

My eyes are pretty unusual and the rescue folks worried because my pupils were different sizes--I heard them talking about medical stuff, and potential 'neurological trauma', and I didn't really understand any of it, but I could sense that they were worried about me.

So, they coerced me into a nice big carrier and we went on a road trip! They told me what a good girl I was being as I sat quietly in the carrier, looking around and watching everything passing by. We went to a place called 'Hollywood Animal Hospital' and we saw two nice doctors--Dr. Sessa and Dr. Swinger. They were kind to me and talked gently--no grabby hands there--and reassured the ladies that I am just fine! I was glad to hear that... but I could have told them that myself if they had just asked me!


I still had a bit of socialization to do before they would be able to place me in a foster home, so you can imagine their surprise the next day when a lady met me and fell in love with me at first sight! She wasn't hesitant at all and reached right in to pick me up! I knew she was the one!
The rescue ladies were very open and honest with my new Mamma--they told her my story, and how everyone had been working with me to make me trust them, to teach me to interact appropriately, and she was okay with that. She signed the papers and took me home, and now I have a FOREVER family of my own!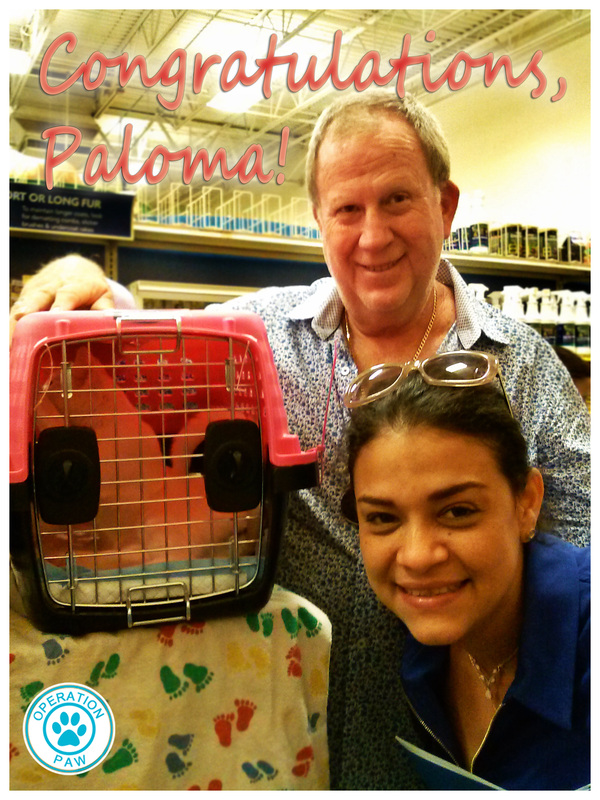 My name is Snow, and I am loved.