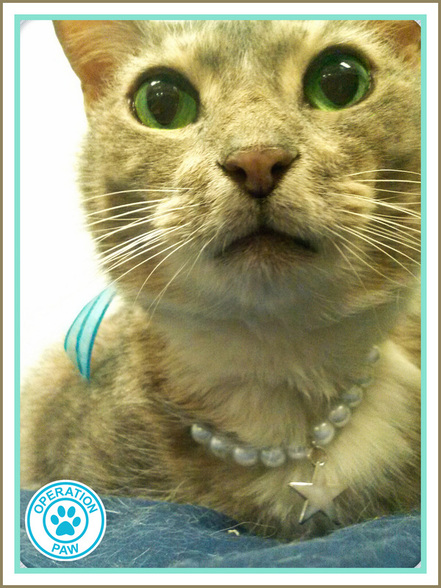 In rescue we see our fair share of kitties come through our doors--tiny and fragile, young and robust, adult and tranquil, we care for them all. They come to us from a variety of circumstances and all leave their mark both in our experiences interacting with them and their personalities while they are in our care.
Every single kitty we encounter is special to us--we remember their names, their personalities, and their preferences. Desiree was a Diva kitten who always commanded attention, Pierre would hide under his bed when he first came to us from a hoarding situation, but with time and patience he came to the front of his 'room' and looked for love, Renee was a bit stand-offish at first but loved to be scratched around her neck, and she would put her furry little paw on your arm to draw your hand back to her if you started to withdraw before she was ready for her cuddles to end.
Every one of them is precious to us, but from time to time we have one come along that breaks our hearts and makes us want even more for them...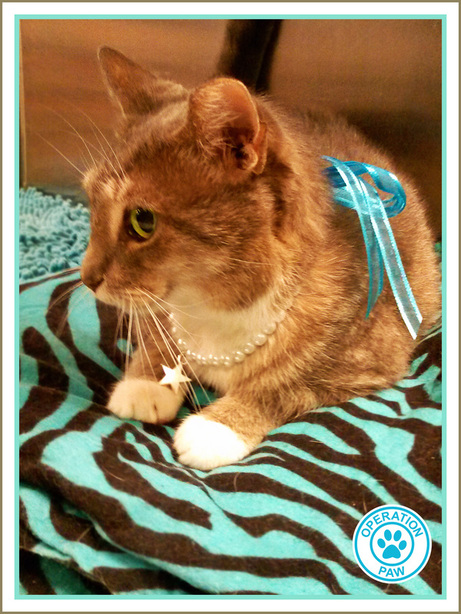 Star is one of the super special ones.

She came to us toward the end of May, her ragged, stained collar still creating an impression in the fur around her neck as we took it off. It would take weeks for that indentation to go away, and we all wondered about her true story as we fabricated a make-believe one to explain how this gentle creature ended up at Animal Services.
Her paperwork said she had gone in as a stray in mid-March. She sat inside a cold cage in a busy hallway for two months, until one day one of our volunteers caught sight of her and couldn't leave the building without taking her along.

Although her records claim her to be 1.5 years old, her teeth and body tell a different story and she is most likely closer to 8-10 years of age. Her beautiful silvery grey patterned fur is a bit on the dry side and her hips and posterior have taken on an almost human grandmotherly form.
If she were human she would be a Grandma kitty, spending her days reclining in her Lazyboy, enjoying intermittent naps as she knits an afghan and watches the stories each afternoon. She would wear a string of pearls as befits a lady of a certain age, and she would enjoy gazing at the artwork she has collected through the years, and sitting in the window to feel the sunlight on her face.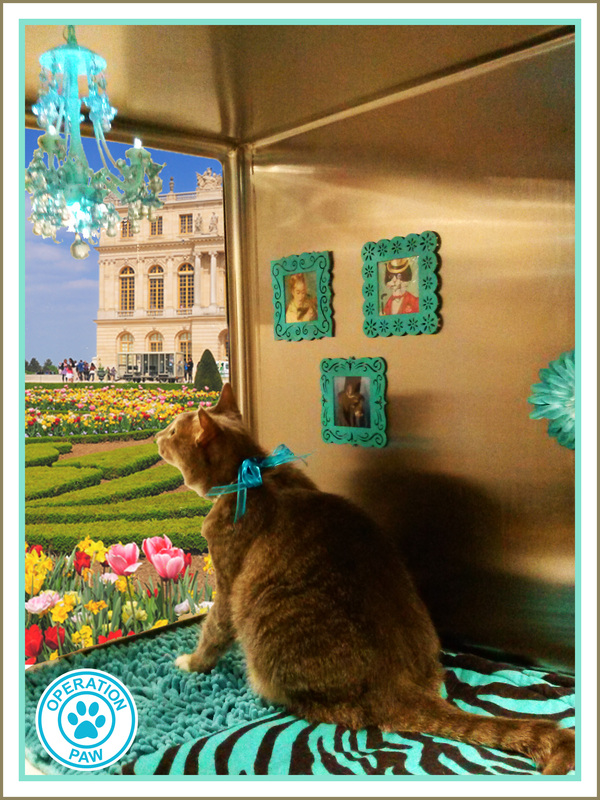 We want the best for Star, and we wish that her story was a happier one--we don't know her origins or how she ended up at MDAS still wearing a dirty, ragged collar, but she is in our care now and we are trying to make her life as comfortable as possible as she awaits her forever home.
As befits a genteel elderly lady we have fashioned a little Granny Suite for her in her cage, complete with a working chandelier, pretty kitty artwork, a soft spot to stretch out, and a little bird in a cage to keep her company. We like to think that Star is gazing out the 'window' of her suite and dreaming of a bright garden filled with butterflies to watch.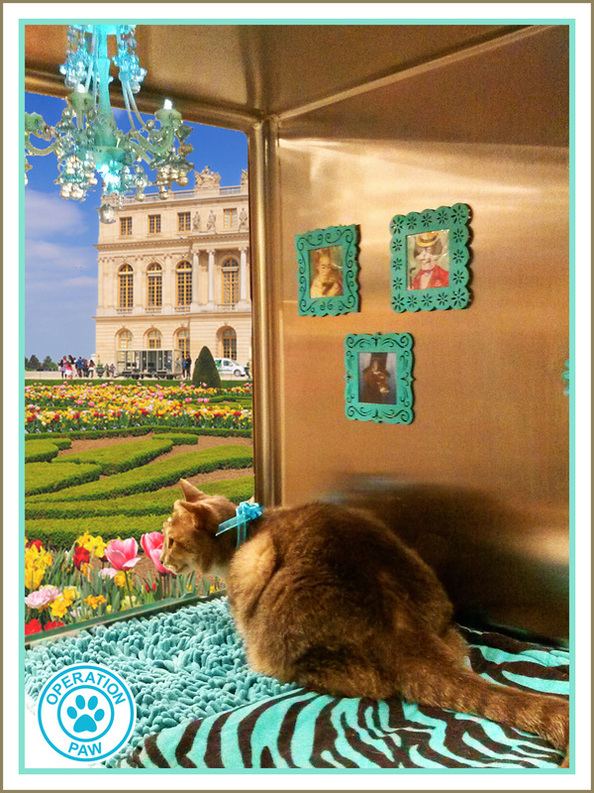 We have no way of knowing Star's true age, but we hope that someone will fall in love with this beautiful girl with the most stunning emerald eyes we have encountered.

She sleeps a lot.

She loves her chow.

She enjoys being scratched on the back of the neck and in front of her tail...

... and when she is really content she purrs loudly and her nose drips a tiny bit.

She is so absolutely endearing that a couple who were visiting from Poland completely fell in love with her and wanted to adopt her to take her back to Europe--but unfortunately a 10 day car journey as they finished their vacation with a drive to Niagra plus several long flights would have been too much for our senior girl.
We desperately want to see her in her forever home--she won't take up much space and really just requires a soft bed in a quiet corner and a gentle hand to pet her graying head. She will not climb your curtains or claw your sofa--she really is the perfect companion.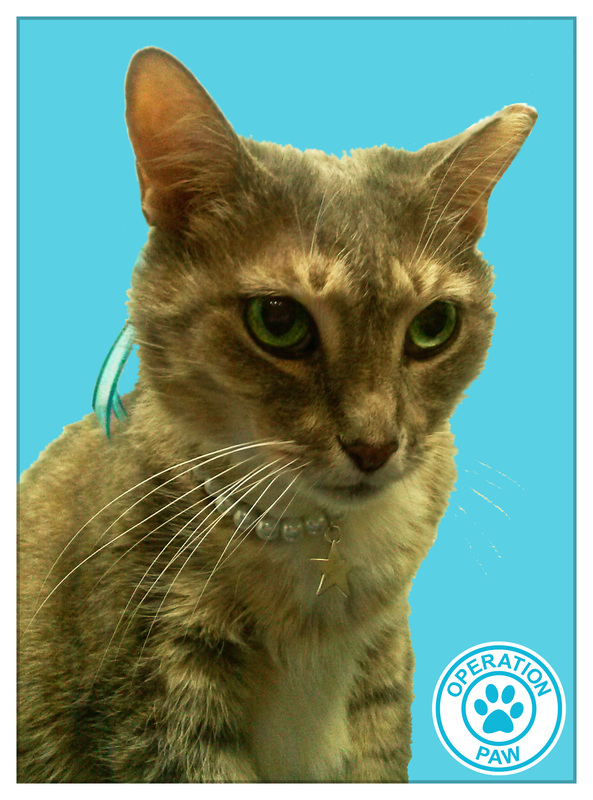 If you are interested in adopting Star, please visit our website and fill out an adoption application:

http://www.operationpaw.com/adoption-application.html

Please share her story--this girl deserves a loving home of her own!