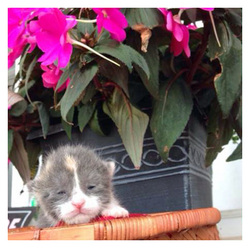 This beautiful little lady is 8 weeks old and has been a foster kitten with Jessica since she was just a week old!

After intensive bottle-feeding, transitioning to solid food, litterbox training, and socialization the rest of her litter have all been lucky enough to find their forever homes--and now it's her turn too!

Just look how adorable little Raisin was at a few weeks old! We find it hard to believe that she hasn't been adopted yet, considering what a beautiful kitten she has become!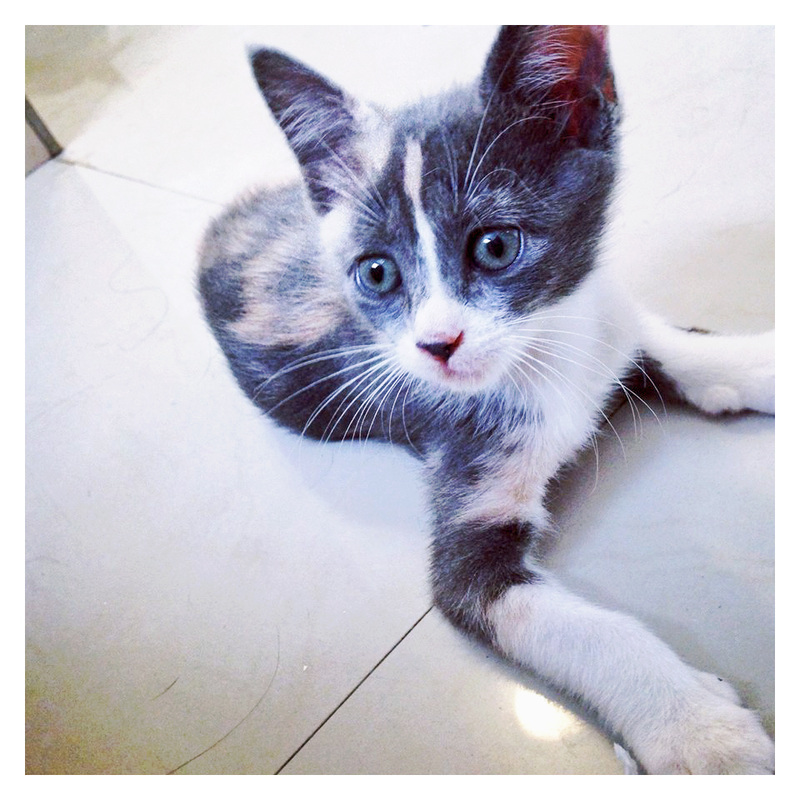 Her Foster Mom reports that she is a playful little ball of energy and she loves to run and chase toys. She does really well with other cats and she is used to both large and small dogs (there are 4 dogs of all sizes in her foster home).

She has had her first two combo vaccines and will be spayed when she is old enough--for the time being she enjoys playing hard and relaxing with her Foster family!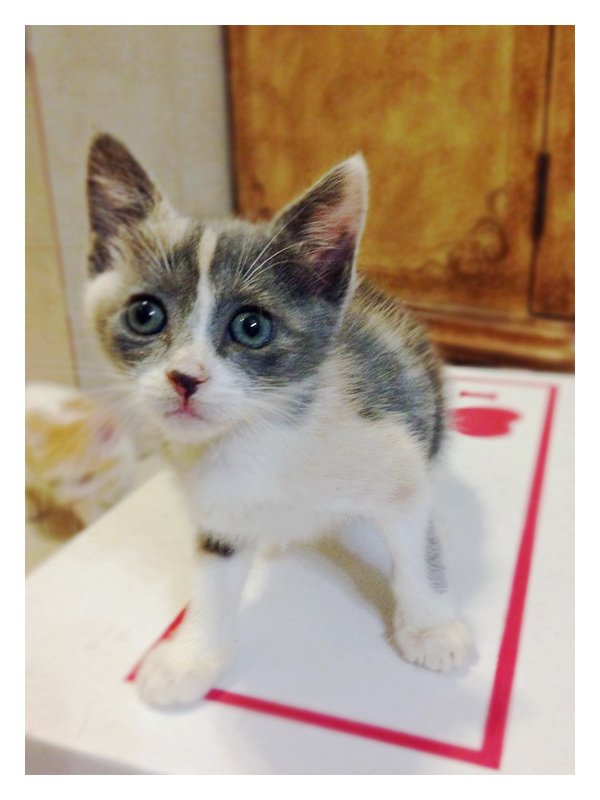 Foster Mom Jessica usually helps out Miami Dade Animal Services with their neonatal kittens--these are the very young baby cats who would not otherwise stand a chance. Their bottle-feeding and care regimen is intense and time-consuming, and she cannot dedicate her time to another litter of neonates until this little girl has found her forever home. By adopting this kitten not only will you be saving her life, you will be saving the lives of a whole litter of babies too! How's that for a bonus?!
If you have room in your home and heart for this kitten, please contact Jessica at
Jessica.garcell@yahoo.com