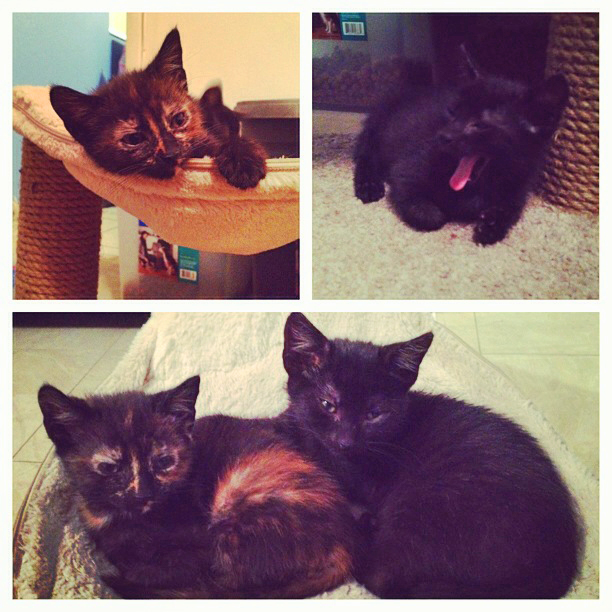 These Little kittens were found all alone in the parking lot of a big box store. Tiny and frightened, they huddled together, hoping a kind person would discover them and offer help.
They were very lucky--a kind lady found them and has been caring for them for several weeks.
They are around 6 weeks old--the black beauties are both male, and their sister is a gorgeous Tortoiseshell. They have all been dewormed but are at the moment too young for further vetting. They are super affectionate and friendly and do well with other cats as well as dogs.
If you would like further information or are interested in making one of these babies a permanent part of your family, please contact Erin at
erin.banks2005@gmail.com