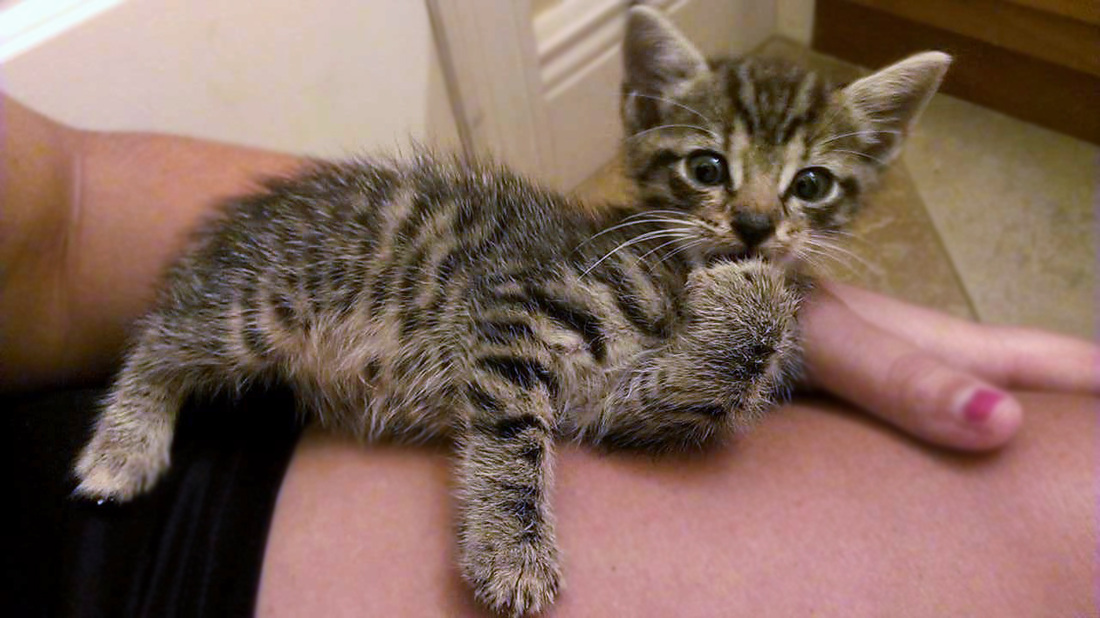 Hey there!

I'm a super cute little guy, huh?

You need this kind of cuteness in your life, don't you?

Just look at me!
And perhaps my most impressive skill...
Jazz hands!

Just look at these adorable paws!
Oh... did I forget to mention that I am the destroyer of Fishy-on-a-string?

I have some mad skills, and I'm only 6 weeks old. Give me a few months and I'll conquer the world!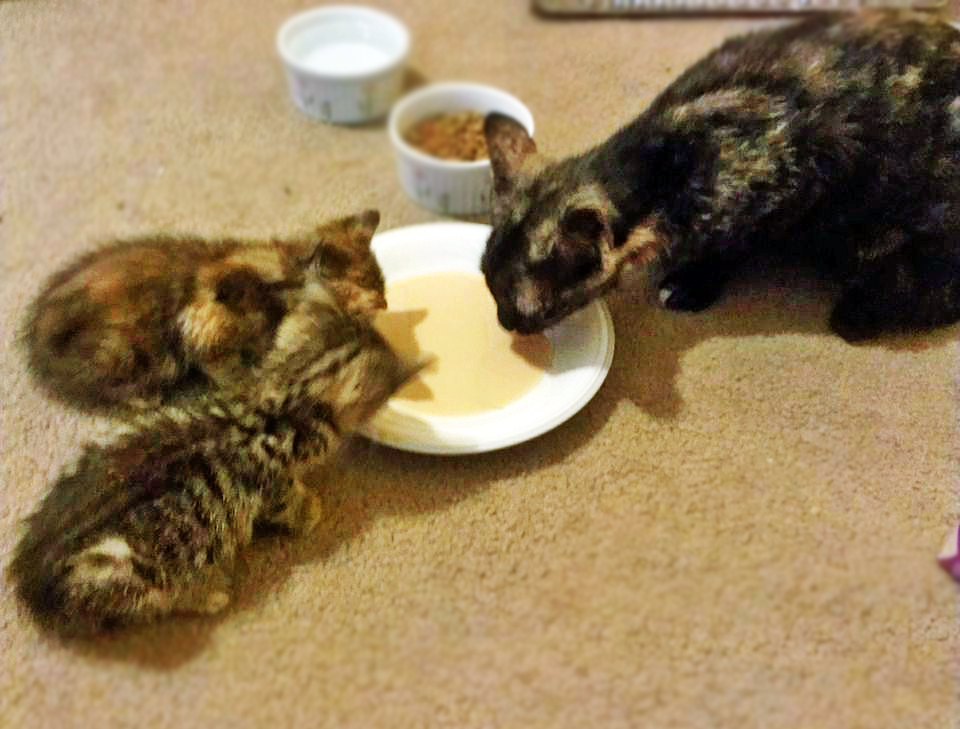 That's me and my sister with our Mamma--isn't she pretty?

Mamma and I hope we can to to our forever family together--we're kinda close by now. My sister is lucky--she already found a home!
My Mamma is little more than a kitten herself--she's only 9 months old. She was a teenage mom, rescued from life outside by the nice lady who has been taking care of us.
When I'm old enough, Mamma and I will both have our surgeries so we won't add to the unwanted kitty population. We'll have our vaccinations and will be all set for our forever home!

If you have room for us and would like all the love and affection you can handle, please contact the nice lady taking care of us.

Lindsey: llp2@williams.edu tel (305) 742-3851