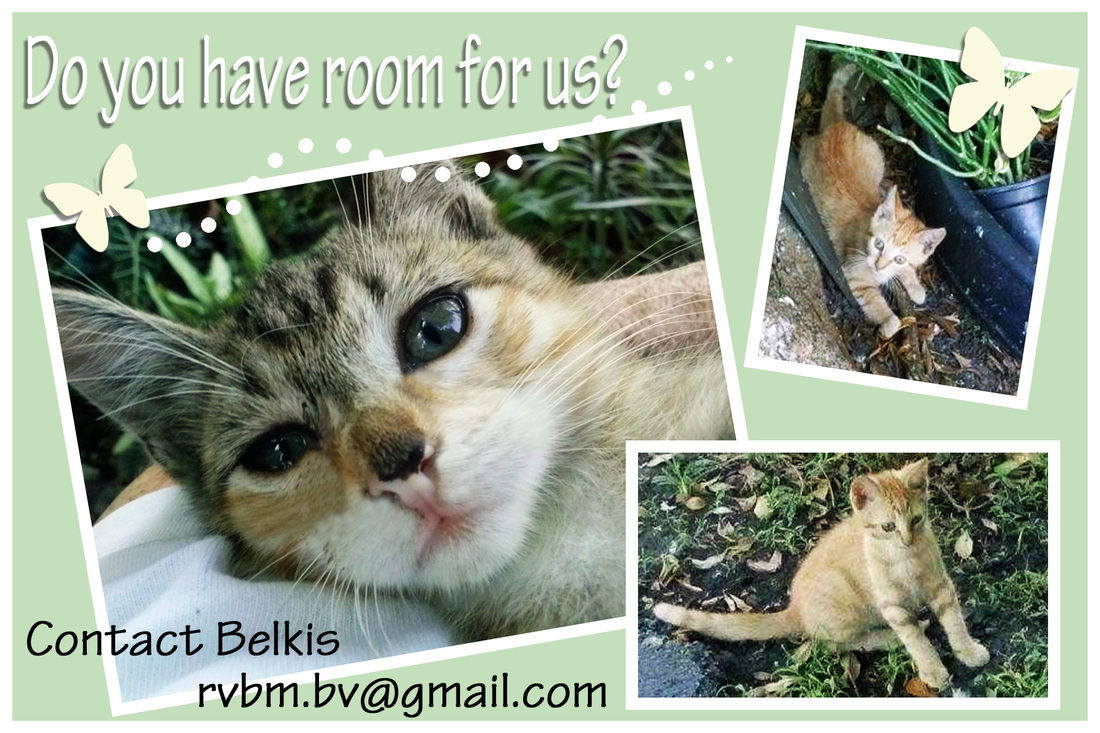 This little family has found themselves in residence outside the condo of a lovely lady who has helped countless abandoned creatures, and unfortunately she just doesn't have room in her home for any more. She is caring for the trio outside, but she wants a better life for them.

The family consists of a beautiful Mamma Cat who is a dilute calico beauty and her two kittens--one beautiful orange and another tiny tiger.

When the babies are old enough the family will be spayed/neutered and given age-appropriate vaccinations.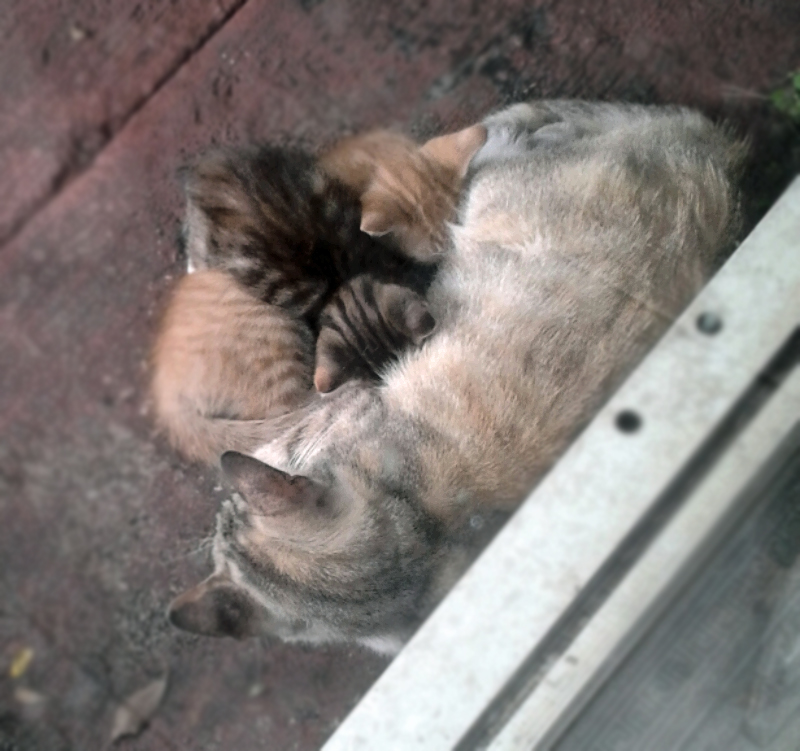 If anyone in Miami has room in their home and heart for this little vagabond family, please contact Belkis by email at rvbm.bv@gmail.com.