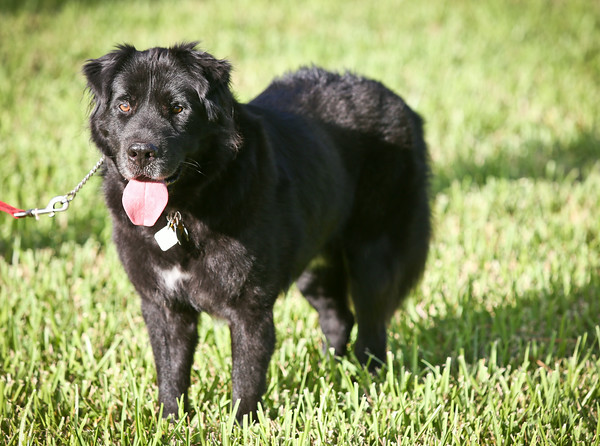 My name is Moose. I'm a mature, dignified gentleman with lovely manners at home, in the car and on the leash, which I learned after being rescued from an urban parking lot several years ago. I love to play kissy-face but never demand attention, and would make the ideal companion for anyone who likes to take life at an easy pace.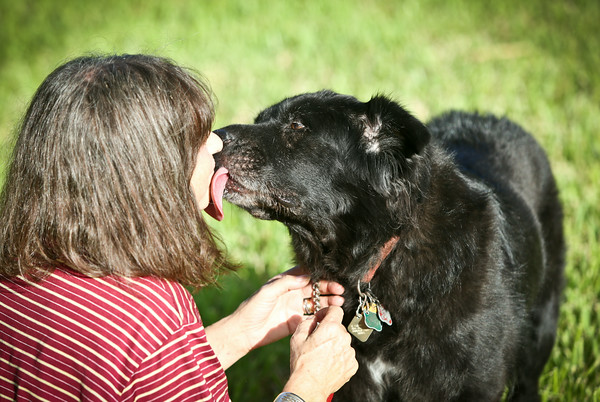 I'm soft and fluffy and look like an economy-size Newfoundland. I'm comfortable staying home alone while you go to work or school, and get along well with female dogs who are more or less the same size. Cats, tiny dogs and small children not a good idea. I'm also a terrific watchdog.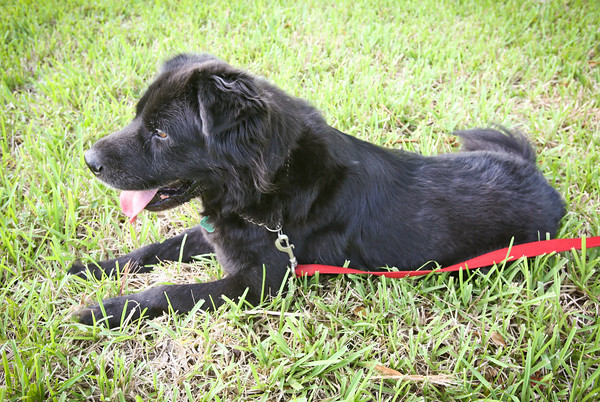 My current family will drive me anywhere in Florida or arrange transport out of state. They're very sad to have to do this, but it's for my own safety. Another male dog in the family is mean to me, and even though my humans try to keep us separated, it doesn't always work. They feel that because I'm a real sweetheart, the perfect new family will come along, but the other guy is not adoptable so they need to keep him. They don't believe in dumping "problem'' pets at a shelter. My humans and their other rescue dogs are moving from South Florida to Arizona in early September and want to make sure I'm settled before they go.