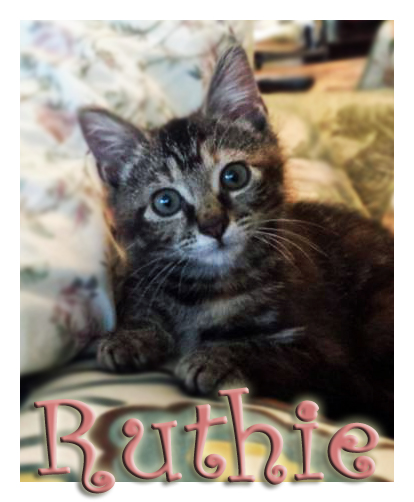 This beautiful little girl is looking for a very special home.

She was rescued by a kind man when she was just a tiny little kitty and was given a chance at a good life. Her future looked bright and she was growing and getting cuter by the day... until a positive Feline Leukemia Virus test changed everything.

She is currently being cared for by the gentleman and his family, but their situation doesn't allow for them to offer her a permanent home, and they are looking for placement where she can perhaps live with another FeLV+ kitty as a companion. Her FeLV+ status has been confirmed by IFA. This family will cover her spay surgery and appropriate vaccinations and will make a donation toward her continuing care to those willing to make her a part of their family.

Ruthie is a healthy, lively, loving kitten and they hope to find her a wonderful home.

If you can find room in your heart and home for Ruthie, please contact Christine by email at starbux@bellsouth.net.