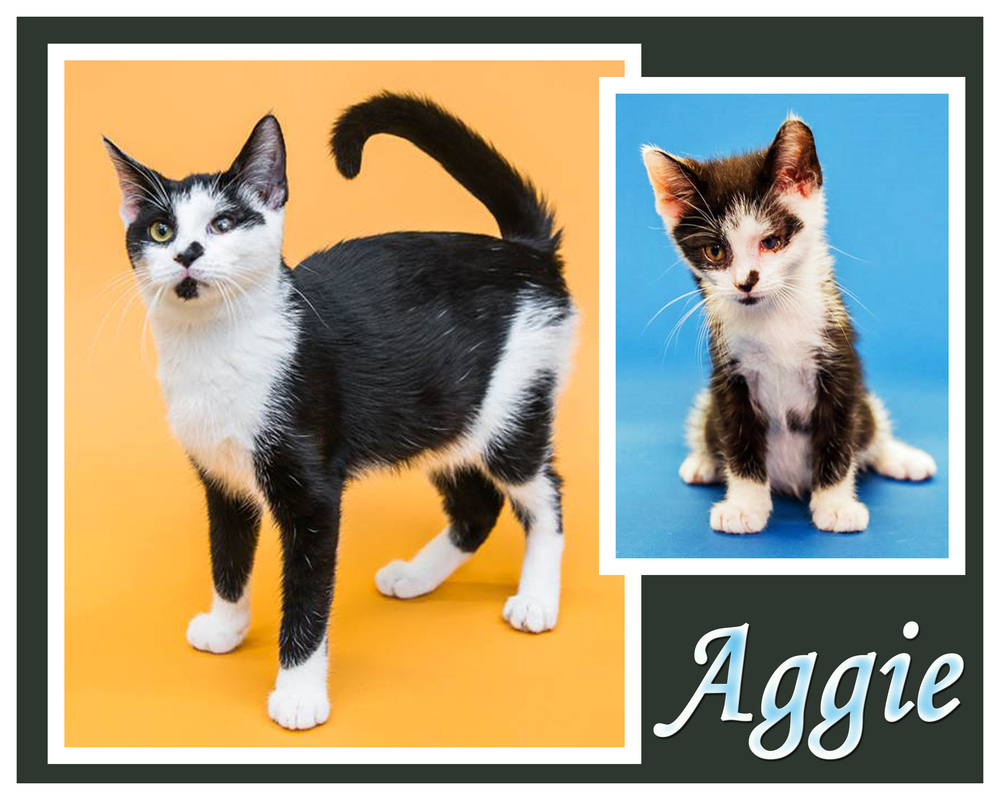 During the spring of 2014, Agnes and her siblings were born in a rural area south of Miami. Unfortunately their Mama was nowhere to be found when they were discovered--dirty, hungry, and sickly--on the property of a dog rescuer. The five kittens made their way to us, and were dubbed the 'Cow Kitties'. Agnes, Eugenia, Bernice, Harriet, and Percy were a raggle-taggle group--Harriet had a huge hernia that required early spay and corrective surgery, Agnes and Bernice both had entropion requiring eye surgery, Bernice battled a mystery illness and survived... They came to us with fungal infections and respiratory viruses, but thanks to the love and care of several very special Foster Families, these little kitties grew and thrived.

Sadly, Agnes has a congenital defect that predisposed her to a very rare condition in cats called 'bilateral patellar luxation'. Basically, her kneecaps both dislocated to somewhere at the end of her thighs, leaving her unable to walk and in excruciating pain.

The good news is that she has undergone surgery to correct the condition in the first leg, and after an appropriate recovery and healing time she will undergo a second surgery on her other leg to correct the problem.