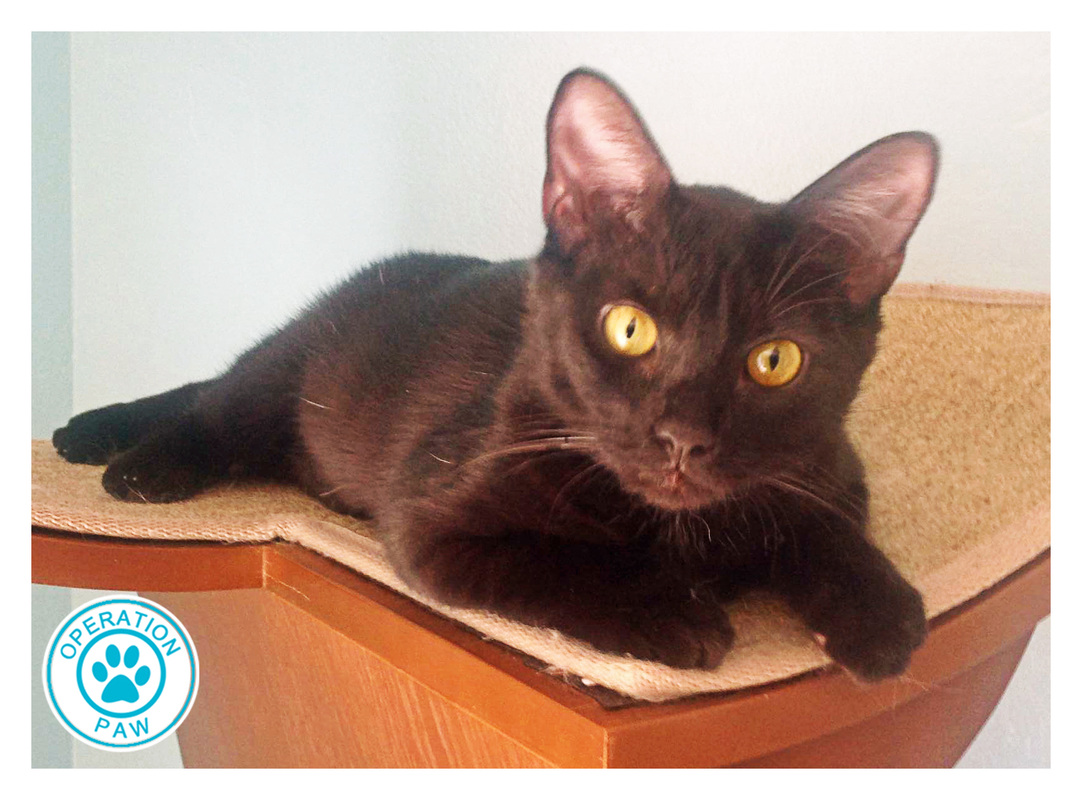 One of my favorite cat owners of the past is Christopher Smart, all because of part of a poem he wrote between 1759 and 1763. Smart had been confined to a hospital in London because of insanity. During this time, he lived a solitary life, companioned by only his cat, Jeoffrey. He also spent some of his time writing the long poem Jubilate Agno. Of the poem's 1200+ lines, seventy-four describe his cat, and they're lovely and moving for all the ways Smart finds to appreciate Jeoffrey.

A few of my favorite lines from this section read:

"For I will consider my Cat Jeoffrey….

For he is the cleanest in the use of his forepaws of any quadruped.

For he is a mixture of gravity and waggery.

For there is nothing sweeter than his peace when at rest.

For there is nothing brisker than his life when in motion...

For, tho he cannot fly, he is an excellent clamberer."

Smart catalogues many other ways in which he admires Jeoffrey, and I've been thinking about that in respect to Babette as her time as my foster-cat draws to a close. I can't write poetry, but I can make a list, and so here's a list of some of what I like most about Babette:


She has a meow so quiet it sounds like a gasp.

She loves to run, but she also loves to stop, usually by crashing into something.

Her eyes look like antique gold, and her black fur shows stripes in the sunlight.

She has scraggly white hairs on her chest and at all four armpits.

She sits by my feet when I make breakfast in the morning.



If I pass by a chair she's hidden under, she'll lunge out to tap my ankle, then hide again.

She likes to watch t.v., especially if it shows birds.

Her growl sounds like the world's tiniest airplane revving up to take off.

If I offer her my finger, she'll stretch out her neck and rub her chin against it.

When she is pleased with life, she flags her tail high.

Her tail is flagged high a lot.
If you think you'd enjoy making your own list for Babette, please consider adopting her!


adopt@operationpaw.com