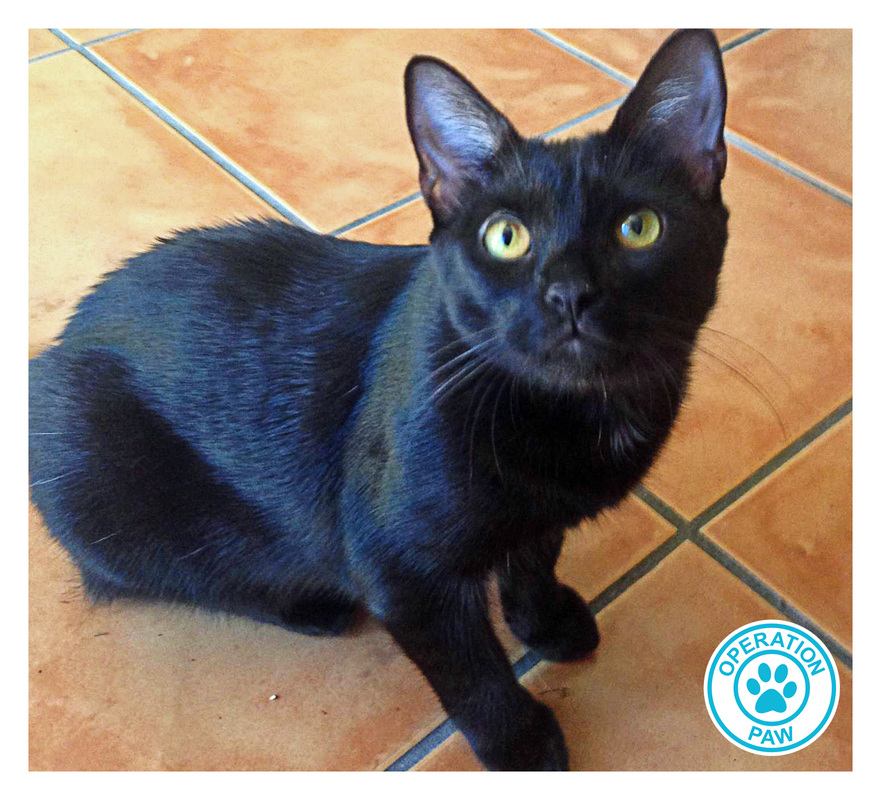 Babette recently returned from her visit to Dr. S., who inspected the state of her bones.

I started off that morning by trying to trim Babette's claws. She needed them trimmed anyway, but since she was going to the vet's, I wanted to make an especial effort. I managed four before she became too impatient to stand for it, and since I don't want her to view claws-clipping as the start of the Apocalypse, I trimmed one more claw and then let her run off.

Babette is such a great car traveler! Since traffic was clear and easy, and the trip not exactly short, I let her wander around the inside of the car. She inspected the back seat and the passenger foot well, chirped a couple times, then sat on the console and looked around curiously. As we waited through a few red lights, I took advantage of her distraction to trim her other claws. Then she returned to her carrier and curled up in it for the rest of the trip.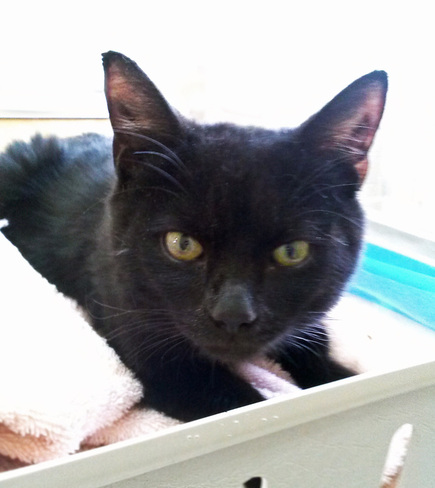 At the vet's office there was a bit of a wait, since other pets had arrived before her: a yellow tom cat bundled up in a blue blanket so that he looked like Mother Theresa, who had a urinary tract problem; a puppy Lab-pit mix whose scratching suggested allergies; a German Shepherd with a spinal cord issue; a Mexican hairless mix wearing a jaunty vest, who shivered as his owner talked to the puppy's owner. Finally, it was Babette's turn!

An assistant ushered us into an examination room, and I let Babette onto the examination table so that she could stretch her legs. She was trembling, but curious, and stretched her neck out to examine the countertops, the floor, and the window—probably planning a daring escape. I cuddled her for a moment, then tucked her back inside her carrier in case she could feel safer there just as the assistant returned to take Babette in for her x-ray. The assistant picked up Babette's crate and carted her off. "She's kind of feisty," I called after the assistant.

A couple minutes later the assistant, now suited up in a heavy apron to shield from the x-ray machine's radiation, returned and fetched a muzzle. "She is a noisy one!"

"Yeah, I've been trying to encourage her to be noisy." The assistant looked a bit startled at this, so I explained, "Now, she's noisy first and only after sometimes tries to swat or snap. She used not to give a warning first," I explained, as the assistant left with the tiniest muzzle. This has been one of the challenges of socializing Babette: because her lack of mobility from rickets left her proactive about self-defense (swat first, ask questions later), I've been encouraging her to vocalize when she's overstimulated or unhappy about something, and tried treading a line between respecting and not letting her think she could bully humans by getting noisy.

A couple minutes later, she returned Babette. "Here she is. She's a real little jaguar!" Still inside her carrier, Babette sounded like a tiny car revving up to start a race. I opened her crate and petted her, and she quieted down and walked over to the end of the exam table facing the windows. Escape probably had a higher priority than ever, I decided, and after she squalled when I petted her, I returned her to her carrier.

A few minutes later, Dr. S. came in and popped up an x-ray onto the screen. "She's looking good. Her bone density's good. There's some permanent curve to her bones, but nothing problematic."

"How about in the long term?" I asked. "Will there be consequences, like arthritis or osteoporosis?"

"It's a possibility, but not likely."

Here are a couple interesting pictures: one is Babette's x-ray, and, for comparison, one is x-ray of a cat without rickets. Both show the pelvis and hind legs. If you look at Babette's femurs—the long bones between her pelvis and knee—you can see that they're both a bit curved compared to the straight femurs of the other cat. On the lower right of Babette's x-ray, you can also see that one tarsus (the heavy bone between knee and foot) is bowed.

So there you have it! This is the legacy of Babette's experience with rickets. She's some curvy bones, but she'll have no problems with them. Her mobility's no longer compromised. She's a healthy, cheerful, playful, and energetic young cat, who can run and jump and tussle with the best.

It's such a relief to know that the scary state she was in when Operation Paw rescued her isn't standing in the way of her living a healthy, active life. And I can send her off to that next stage in her life with a light heart.

If you're looking to adopt a sprightly, enthusiastic cat, one to keep yourself or another cat company, let me recommend Babette! She would be perfect for a person or family who would like to be greeted daily by a tiny, solemn face with perky whiskers, silky black fur, and eyes the color of antique gold. She would make a great companion to anyone who'd like a cat to play tossing and chasing games, and she can also keep herself amused with loose feathers and paper bags. While I wouldn't recommend her to a family with young kids because her early life experiences haven't left her tolerant of inexperienced handling, Nico can testify that she would make a young boy cat the best fur friend ever, and I can add that she has stellar midnight-bed-snuggling skills.


If you're interested in adopting Babette, contact Operation PAW: adopt@operationpaw.com