These bonded brothers will completely capture your heart--they are playful and affectionate, and they get along very well with everyone in the adoption center! Their antics are sure to provide hours of entertainment, and they will never be lonely if they go home together.

The boys came from a group of kittens found in a gentleman's back yard, and luckily they were rescued and given the chance to have a wonderful life as beloved companion kitties. They enjoy long sessions of wrestling, tumbling, and running after the feather wand and jingly ball, and they are often found sleeping in a big kitten pile when exhaustion overtakes them.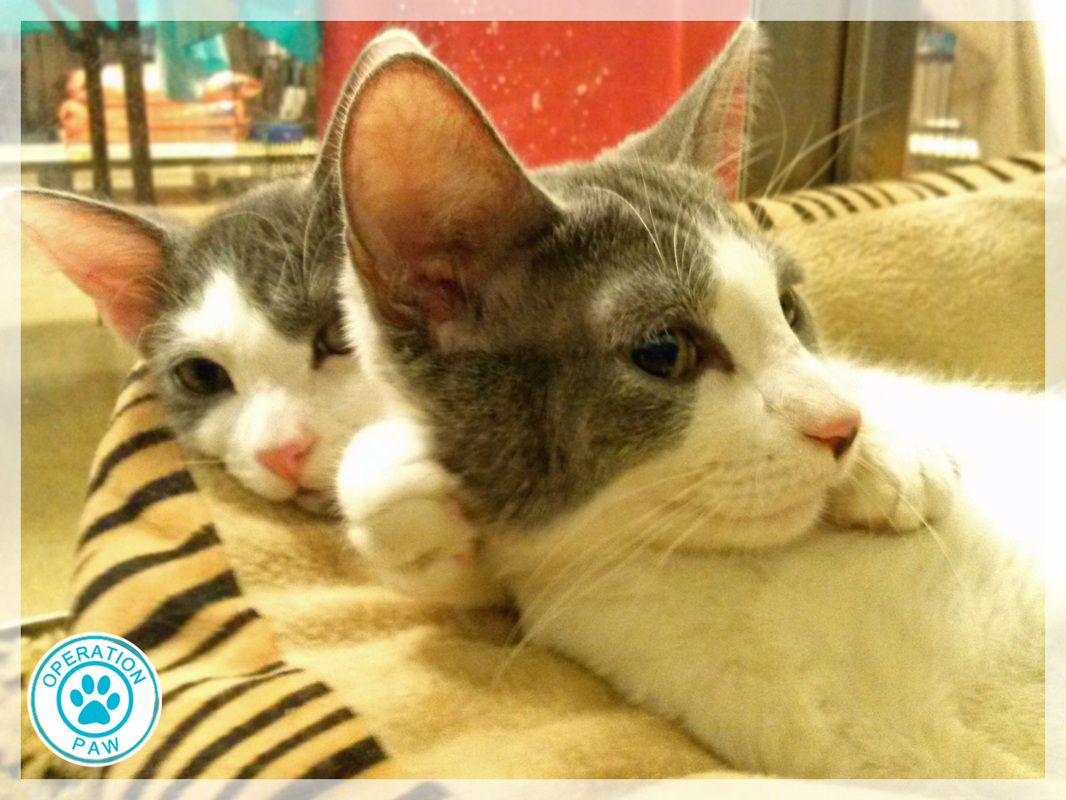 As a happy update we are delighted to report that Kit and Devin found their forever family and are now known as 'Kona & Maui'! Congratulations, boys!