An argument for spay / neuter
The number of unwanted pets in this country is staggering, leading to unacceptable numbers of healthy animals being killed daily in shelters all over the country. In the effort to avoid the suffering of these unwanted pets, the only responsible thing to do is to spay or neuter your furry companions.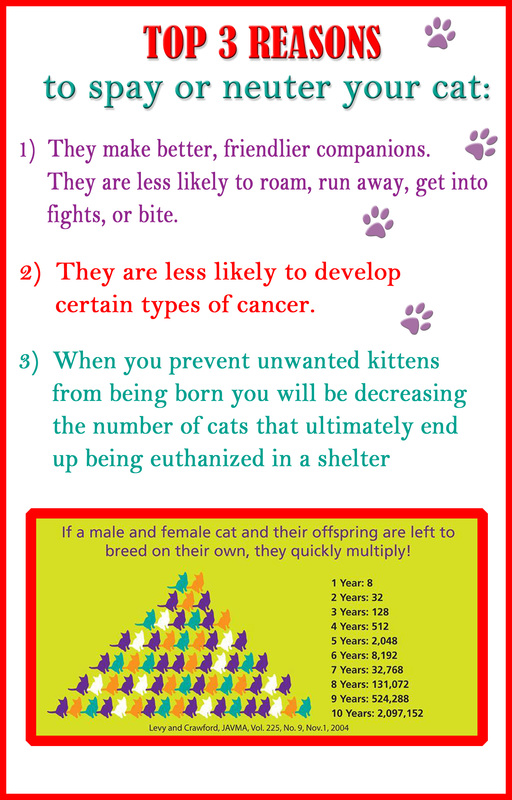 With so many reasons to spay/neuter, what are you waiting for? Refer to our list of low-cost spay/neuter options
here
.